The Oxygen Concentrator KSOC-5 is an easy to use, high quality oxygen concentrator with a flow range of 1-5L and can work continuously for 24 hours. It provides medical level oxygen purity.
Konsung KSOC-5 also known as Konsung 5L is a 18.00 kg stationary oxygen concentrator for home use which provides continuous oxygen flow up to 5 Litres Per Minute (LPM).
Weight
Konsung 5L has weight of 18.00kg which makes it 12% lighter than industry average in 5 LPM stationary oxygen concentrator category.
The Oxygen Concentrator KSOC-5 has a flow range of 1-5L. It uses American PSA technology to offer natural oxygen and has a reliable and durable oil-free compressor. Medical level oxygen purity is guaranteed by the molecular sieve which is imported from France.
Product Description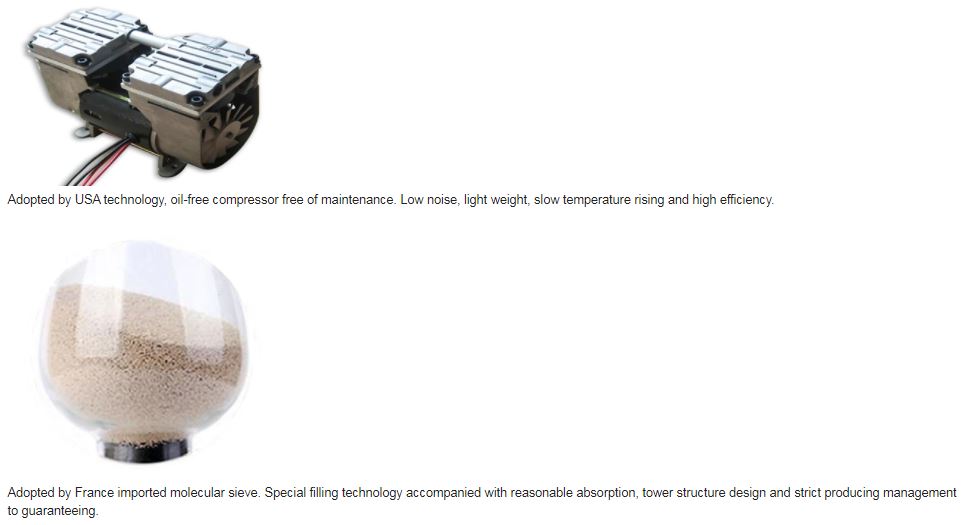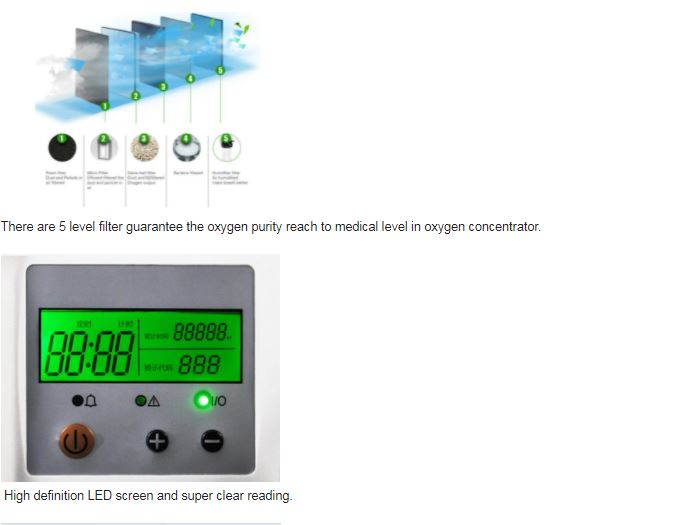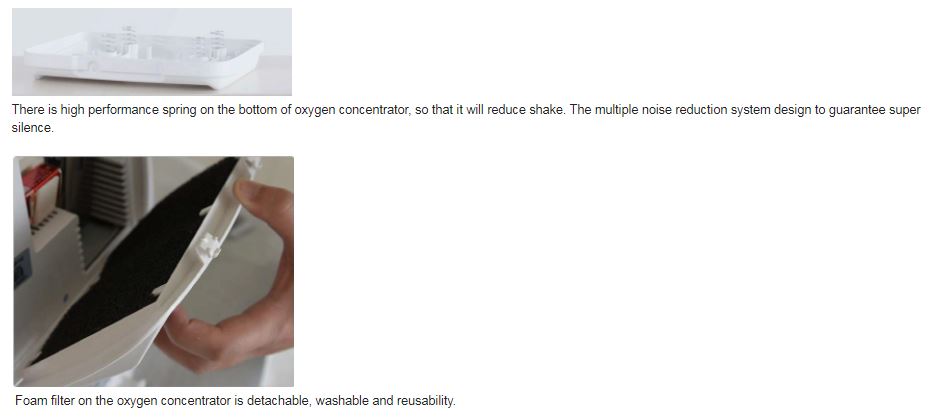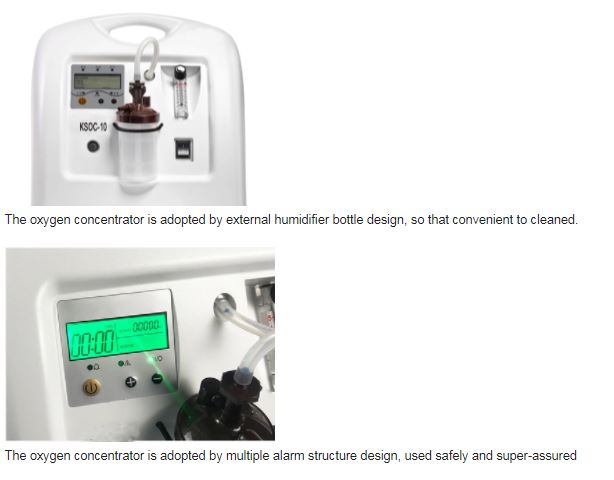 Design
Using imported technology from the USA and France, this oxygen concentrator provides a safe, effective, and low-maintenance design. The KSOC-5 is designed with an optional nebulizer, an error code indicator, and a self-diagnostic system with error code indications.
Safety
This device has alarms programmed for overload protection, high/low pressure, temperature, and power-off. There is an option alarm for oxygen purity.
Specifications
Function
Oxygen purity: 93±3%
Flow range: 1-5L
Output pressure: 30-70kPa
Power
Input voltage: AC 230V/50Hz (also available in AC 110V/60 Hz)
Power: 750W
Noise: ≤45dB
Operating Environment
Temperature: 5°C – 40°C
Relative humidity: ≤75% (non-condensing)
Barometric pressure: 86kPa – 106kPa
Measurements
Weight: 19kgs
Dimensions: 39x31x59cm
Standard Accessories
Humidifier bottle (1x)
Nebulizer mask (1x)
Nasal oxygen cannulas (1x 1.6m and 1x 6m)
Air Filter (1x)
Sponge filter (1x)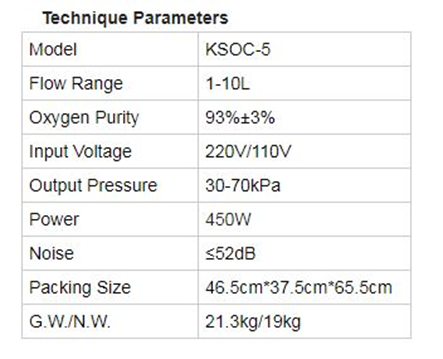 Standard warranty covered by the seller against any manufacturing defect. In such events, please report to us within 7 days from the date of delivery at connect@lumiere32.sg.
Overall Customer Rating:
0 customer reviews Sign In Or Register to post your reviews.
Sign Up
---