Jumao Oxygen Concentrator is a type of medical device used for delivering oxygen to individuals with breathing-related disorders. Individuals whose oxygen concentration in their blood is lower than normal often require an oxygen concentrator to replace that oxygen.
It could be applied widely in the hospitals at all different levels, clinics, health centers, and family nursing, health care for the old person, mental workers and students, etc.
The home oxygen concentrator can supply 1 patient, with steady oxygen flowing out, safe and reliable, low cost, adjustable flow.
Uses:
This oxygen concentrator helps provide patients suffering from breathing problems with a steady flow of oxygen.
Directions For Use:
Use as directed on the instruction manual or as advised by the doctor.

Safety Information:
Read the label carefully before use
Keep out of reach of children
Store in a cool and dry place away from direct sunlight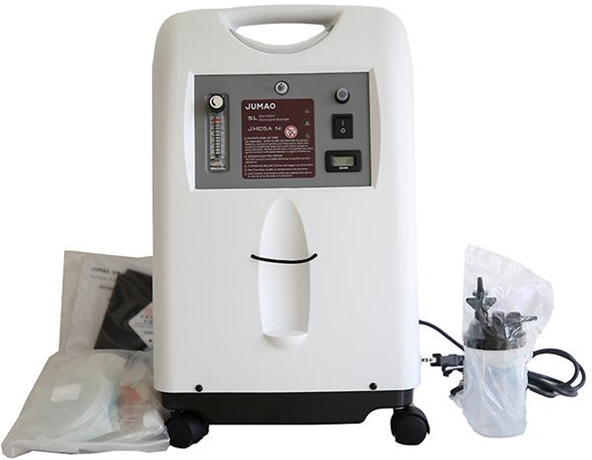 Specifications and Features:
Instrument Classification: Class II
Feather: MCU intelligent control
Molecular Sieve: Li-X, High 13X
Filter: France CECA molecular sieve
Package Size: 33 cms X 26 cms X 54 cms
Continuous Working Time: 10,000 Hours
Compressor Life: 25,000 Hours
Standard warranty covered by the seller against any manufacturing defect. In such events, please report to us within 7 days from the date of delivery at connect@lumiere32.sg.
Overall Customer Rating:
0 customer reviews Sign In Or Register to post your reviews.
Sign Up
---