AQUACEL Foam dressing has a soft absorbent Foam pad, an AQUACEL interface, a gentle silicone adhesive, and a waterproof/bacteria barrier. AQUACEL Foam dressing is the only Foam that has comfort, simplicity and the healing benefits of an AQUACEL Interface.
Aquacel Foam Adhesive 10x10cm (10pcs in 1 box)
The benefits of AQUACEL Foam dressing
Only AQUACEL Foam dressing offers comfort and simplicity, plus the healing benefits of an AQUACEL interface
Water Proof/Bacteria Barriera provides — Evaporation of excess moisture — A waterproof barrier against viral/bacterial penetration, a — Allows patient to shower and bathea
Soft Absorbent FOAM pad enhances patient comfort and absorbs excess fluid
AQUACEL interface gels on contact with wound exudate to maintain a moist environment — Locks in wound exudate, including harmful components, a — Vertical wicking prevents lateral spread of fluid, reducing risk of maceration, a — Micro-contours to the wound bed, minimizing dead space where bacteria can grow, a
Gentle silicone border designed to adhere to surrounding skin, not to the wound bed — Skin-friendly adhesive supports simple application and removal — Demonstrated low potential for dermal irritation or allergic contact sensitization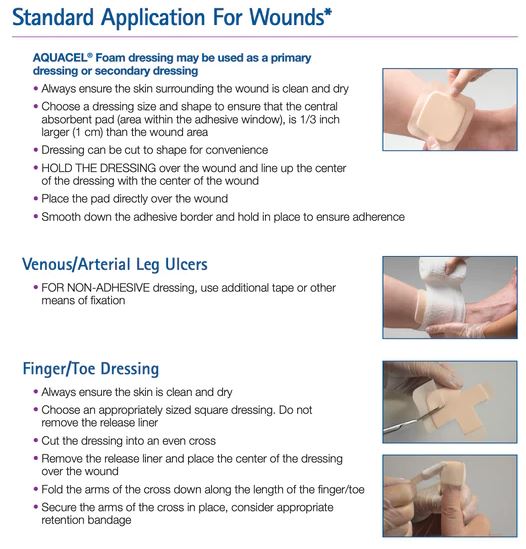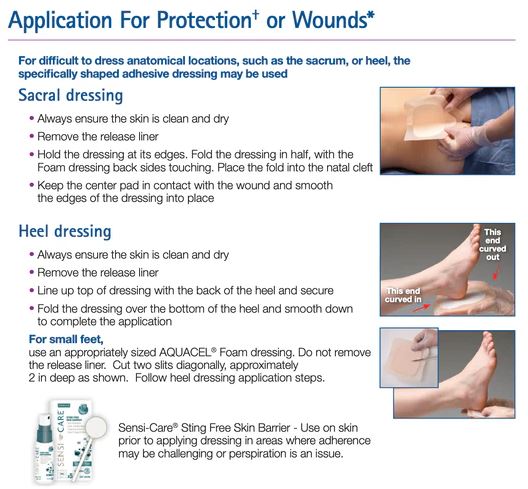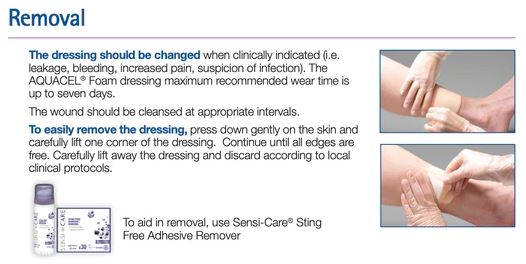 Standard warranty covered by the seller against any manufacturing defect. In such events, please report to us within 7 days from the date of delivery at connect@lumiere32.sg.
Overall Customer Rating:
0 customer reviews Sign In Or Register to post your reviews.
Sign Up
---