Ketac Cem has been on the market since the 1980s and has demonstrated its utility in millions of uses in clinical practice. It has been the subject of extensive scientific studies and has often been described in the literature as the "Gold Standard" for conventional cementation.
This permanent glass ionomer luting cement offers chemical bond to enamel and dentin, fluoride release, optimal fit and marginal integrity.
50 Aplicap Capsules
Extremely low film thickness optimizes fit and marginal integrity.
High biocompatibility and fluoride release.
Cementing of crowns and bridges, inlays, posts and screws, and orthodontic bands
User Friendly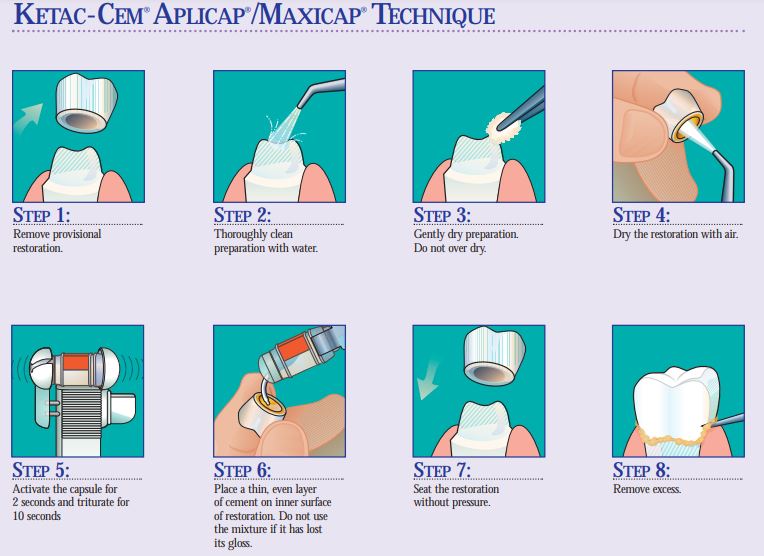 INDICATIONS
• Crown and bridge cementation
• Inlay cementation
• Post and screw cementation
• Orthodontic bands
• Cavity lining
ADVANTAGES
• Available in Aplicap/Maxicap capsules for predictable setting characteristics
• Capsule form provides uniform consistency of materials
• Easy, direct application for asepsis
• Fluoride-releasing
• Bonds to enamel and dentin for reduced microleakage
• Biocompatibility increases patient acceptance
• Extremely low film thickness optimizes fit and marginal integrity
• Excellent physical properties allow use for long span bridge work
• Radiopaque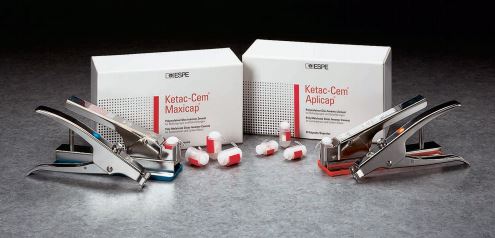 Standard warranty covered by the seller against any manufacturing defect. In such events, please report to us within 7 days from the date of delivery at connect@lumiere32.sg.
Overall Customer Rating:
0 customer reviews Sign In Or Register to post your reviews.
Sign Up
---