Features of suction unit:
1. Voltage:220V/60hz (110V/60hz)
2. Rated Power: 650/1300W
3. Working Mode: Continuous
4. Host size (except suction arm) : 320 * 320 *850(L * W * H mm)
5. Packing Size: 600 * 400 * 950(L * W * H mm)
7. Net Weight: 30kg
6. Working Noise: ≤65DB.
7. Diameter of Flange: 50mm
8. Filters layer: 4 layer + 1 UVC Light(18w)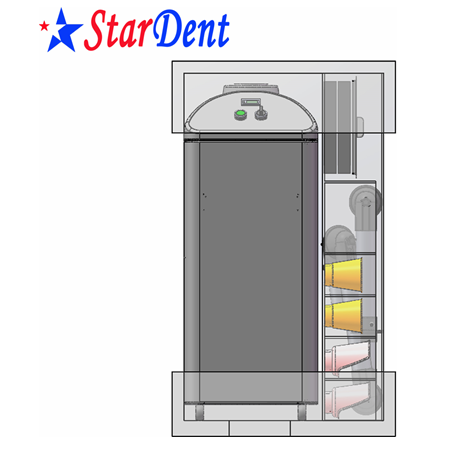 Dental Aerosol Suction Machine
During the clinical treatment, There are the Aerosol and droplets produced by the rotation of the high-speed Turbine mobile phone and the ultrasonic leaning operation.
These aerosols and droplets contains a large number of bacteria, viruses and other harmful micro-organism, the machine use ultraviolet radiation to sterilize the Inhaled substance. After that, it was filtered by multi-layers high-efficiency Hepa filter, which could filter 99.97% of the microbes above 0.3 µm.
Standard warranty covered by the seller against any manufacturing defect. In such events, please report to us within 7 days from the date of delivery at connect@lumiere32.sg.
Overall Customer Rating:
0 customer reviews Sign In Or Register to post your reviews.
Sign Up
---