The extraoal aerosol suction will help reduce bacterial and viral infections To defend against cross infection ,threat of bacterial and viral infections,
use it to eliminate airborne bacteria and viruses,wiII help defend dentists and assistants from bacterial and viral infections,heIp dentists remove potentional infections during daily treatments
Product Name

E derral Oral Aerosol sation

Size of mahr¥•

320"330"755mm(W'D' H)

Package of Machre

400 '4 20'900mm TW' D' H)

Package of Arm

7 \ 0' 210"210mm TW' D"H)

Net we‹gN(VG)

30KG

MacNre Gross Weigh

36KG

Arm Gross Weight

2 SKG

1 0 240V . 50''60HZ

Rated Powef

1500W

COMr 0llI Wd\

TowhM sc‹een to‹ 2 tyges to set

Negatiw pressiae gow

4000 L/min

F‹ker

HE PA Precise fi #enrg

SleriI iation

UV ste iIization + Plasma D election

Noise

50dB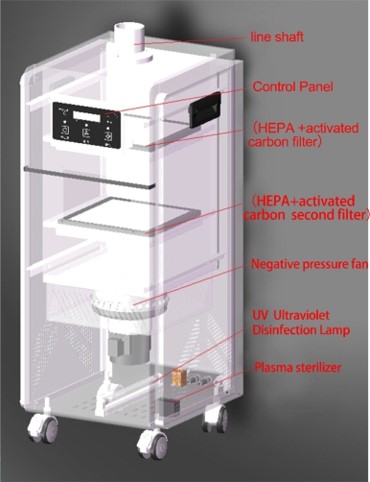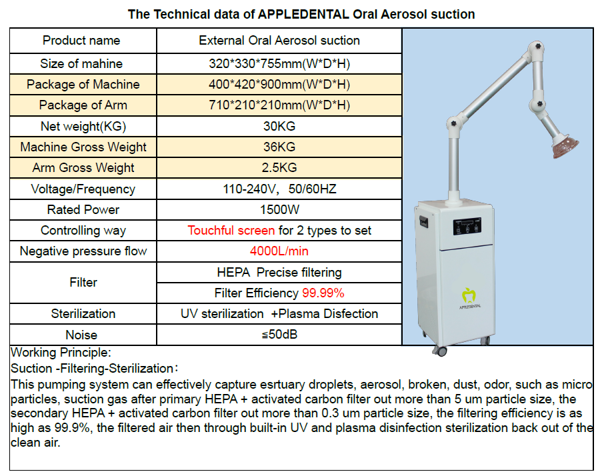 Standard warranty covered by the seller against any manufacturing defect. In such events, please report to us within 7 days from the date of delivery at connect@lumiere32.sg.
Overall Customer Rating:
0 customer reviews Sign In Or Register to post your reviews.
Sign Up
---