Main Features
--Blue light&Violet light, 2 in 1 function(curing+caries detection)
-->Blue light with wide spectrum, effective cure for most resins on the market
---->Violet light for caries detection(carious lesion identification)
--Maximum Output: 2400 mW/cm²
--Wave length: 385nm~515nm.
-- Excellent readability through the OLED display
-- Multifarious modes for convenient access
-- Cordless system (use lithium- Ion battery)
--Replaceable battery. Low battery alert design.
--100 pcs disposable isolation sleeve provided.
--Panel Colors: Orange, Purple, Green, Grey, Black
Mode Description
1). Light intensity:1100-2400 mW/cm2;
2).Time setting: 1S,5S,10S,15S;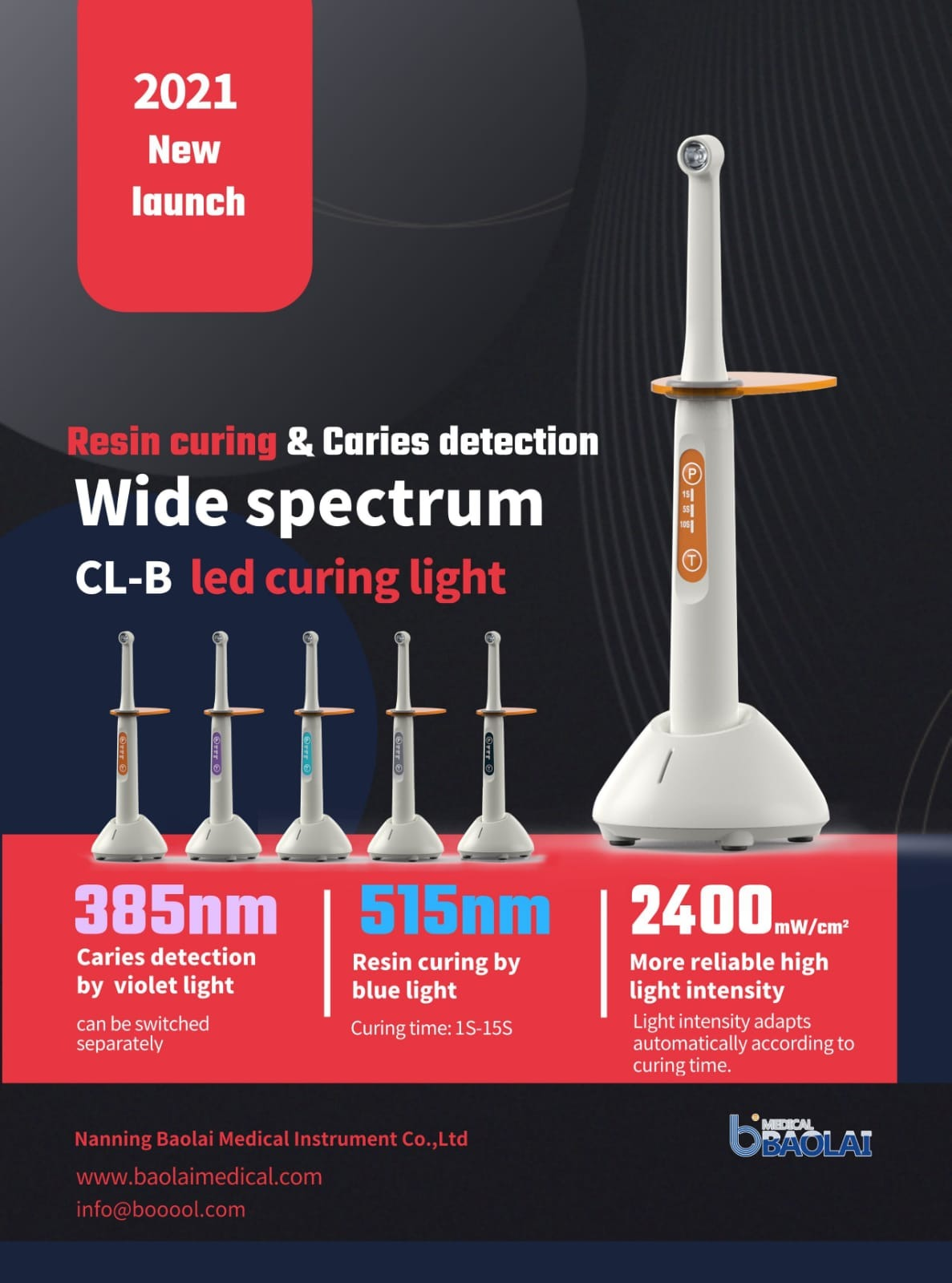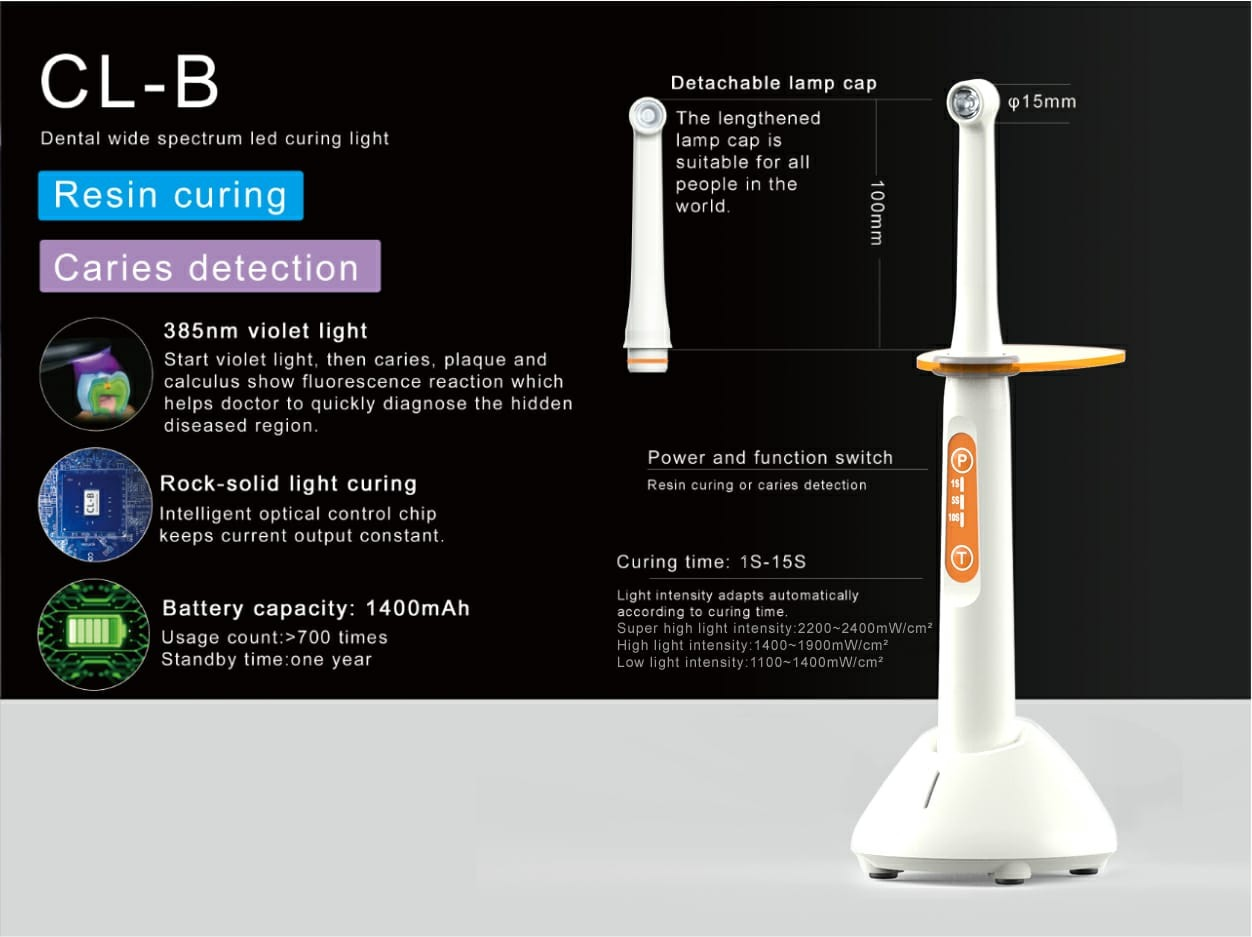 Specification
- Light source: Power LED
- Wave length range: 385nm~515nm
- Light power: 2400mW/cm².
- Battery capacity: 1400mAh (Lithium ion)
- Dimensions: 213*147*62mm,
- Optical active area: 50.3mm2
- Output: DC 5V/1A
- Input: 100V-240V AC 50Hz/60Hz 0.5-0.2A
Warranty
One year warranty for free repair to the equipment exclude light hood based on warranty card from the date when it is sold to end user. Lifetime maintenance.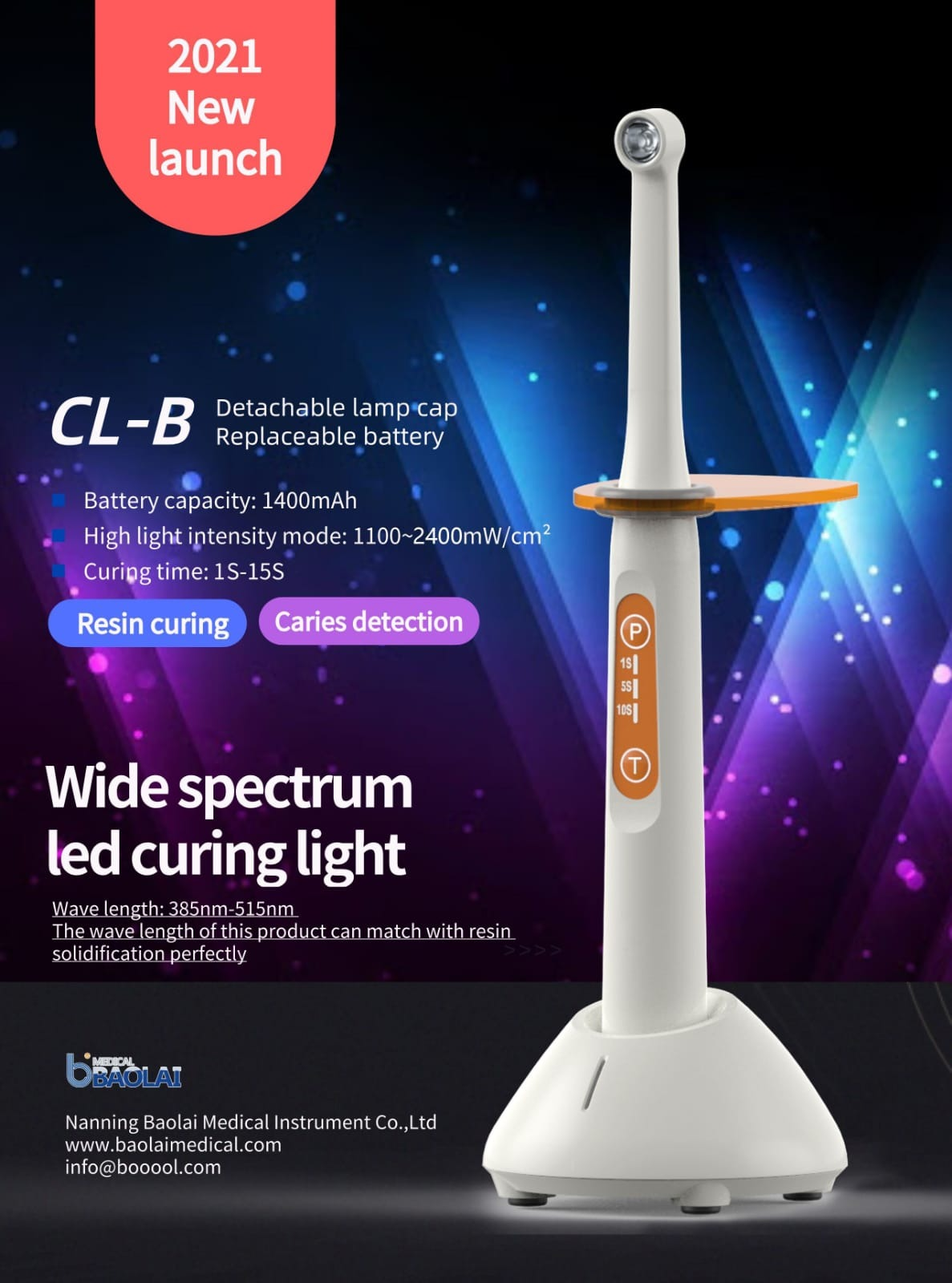 Standard warranty covered by the seller against any manufacturing defect. In such events, please report to us within 7 days from the date of delivery at connect@lumiere32.sg.
Overall Customer Rating:
0 customer reviews Sign In Or Register to post your reviews.
Sign Up
---