Protects patient and user from reflection and intensive scattered light
An eye shield designed for use with the Elipar DeepCure-S Curing Light.
A Deep, Uniform Cure
3M Elipar DeepCure-S LED Curing Light holds true to its name. Due to optimized optics, you can be confident that your restorations will have a deep, uniform cure … from center to rim—from surface to cavity bottom—and at any clinically relevant distance. Laboratory test results prove why.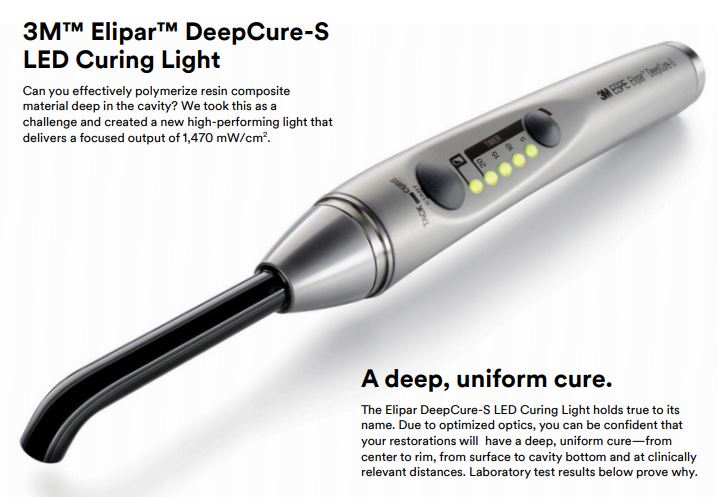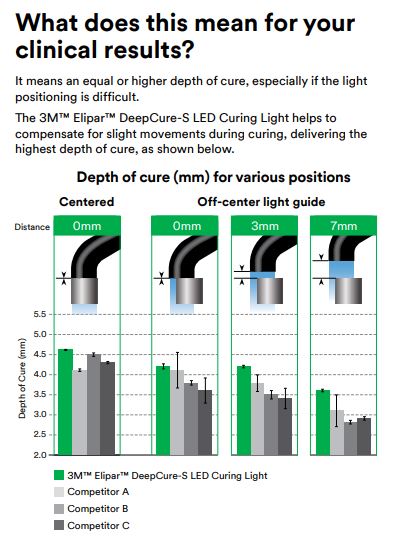 Standard warranty covered by the seller against any manufacturing defect. In such events, please report to us within 7 days from the date of delivery at connect@lumiere32.sg.
Overall Customer Rating:
0 customer reviews Sign In Or Register to post your reviews.
Sign Up
---