The single-use 3M Directed Flow Impression Tray eliminates the need for a tray adhesive and simplifies both preliminary and final impressions. It features provide outstanding quality, accurate results and easy handling to help save both time and costs.
Refill contains 10 lower trays in size large.
Revolutionary self-retentive fleece strip eliminates the need for a tray adhesive for fewer handling steps.
Simplified process saves time--up to five minutes per procedure.
Retentive fleece features striations that act as a barrier to avoid tooth/tray contact and occlusal flat-spots for better impression results.
A built-in reservoir and a surrounding retention lip prevent material overflow to help reduce gagging
Catalog Number : 71620
Mandible : Lower
Product to Review : 3M Impression Tray
Size : Large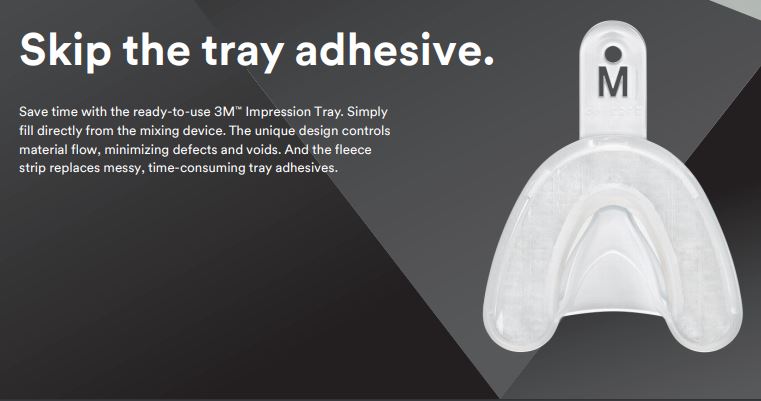 Standard warranty covered by the seller against any manufacturing defect. In such events, please report to us within 7 days from the date of delivery at connect@lumiere32.sg.
Overall Customer Rating:
0 customer reviews Sign In Or Register to post your reviews.
Sign Up
---