- 3ply Disposable surgical face mask with non-fiber-glass filter medium (Melt Blown)
- integrated nose bridge
- soft non irritating elastic bands (Earloop).
- Premium Quality Medical Grade
Intended Use
To be used by healthcare professional during procedures to protect both the patient and healthcare personnel from transfer of microorganism, body fluids and particulate material.
Daily use for indoor and outdoor to protect user from bacterial, air pollution, pollen and water droplets
Filtration (Medical Grade):
> 99% BFE (Bacterial Filtration Efficiency)
> 99% PFE (Particle Filtration Efficiency)
> 99% VFE (Virus Filtration Efficiency)
Tested from NELSON LABORATORIES, LLC , USA.
Final report: laboratory study no.1339631-S01 from September, 9th 2020
Complies with
ASTM F2101-19
EN 14683:2019
US FDA good manufacturing practice (GMP)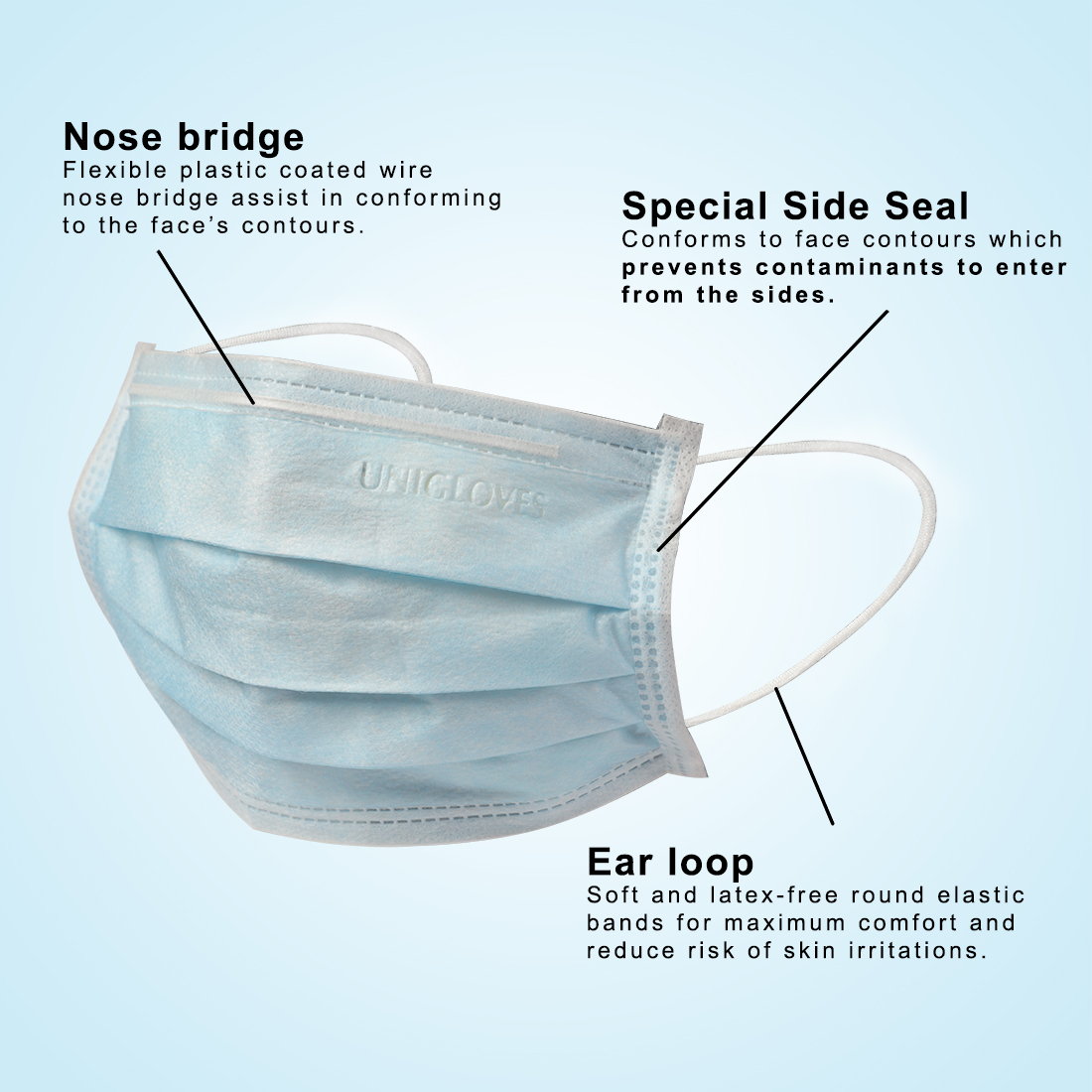 Colours
Colours that suit different attire, personalities or department for daily use.
Registered by
Medical Device Authority Malaysia
Health Sciences Authority (HSA) Singapore
Available in different colours that suit different:
• Attire
• Personalities
• Departments of an organization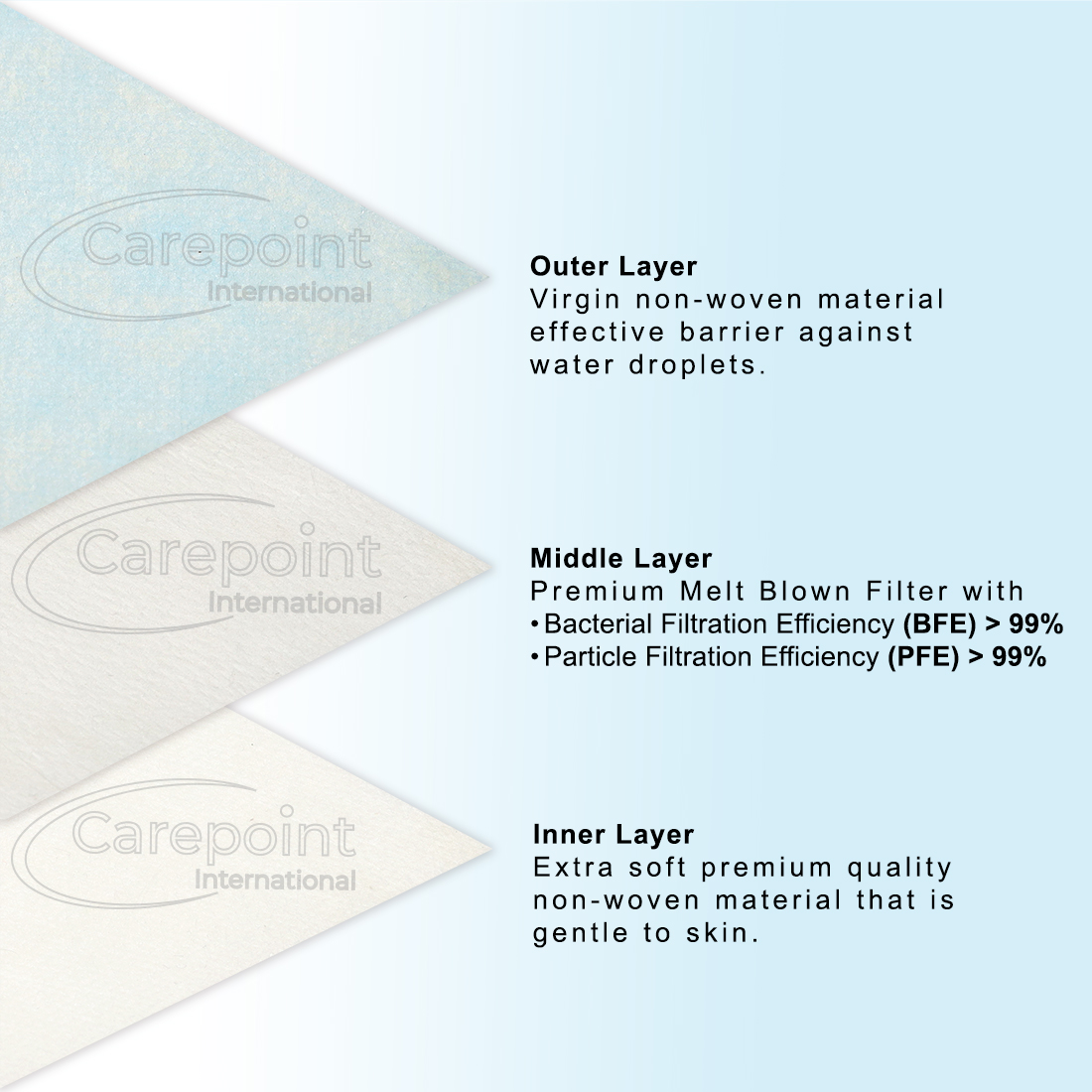 Standard warranty covered by the seller against any manufacturing defect. In such events, please report to us within 7 days from the date of delivery at connect@lumiere32.sg.
Overall Customer Rating:
0 customer reviews Sign In Or Register to post your reviews.
Sign Up
---