Contact less UV Disinfection Device (UVX500RC) is useful for air & surface disinfection in Hospitals, Luxury hotel rooms, Cinema Halls, Educational Institutes, Corporate Offices & Residential spaces. This device uses Ultraviolet radiation to eliminate germs, bacteria, and viruses from air and nonporous surfaces.
It is effectively used to reduce the spread of viruses including SARS Covid-19. It is an advanced and long-lasting device designed for safety of the persons around, using a Motion sensor to detect any human movement. It comes with a remote control unit to remotely switch it On/Off. Owing to its safety, effectiveness, user friendly design and premium quality, it is preferred by many of our customers.
UVC Light Disinfection Device (UVX500RC) for Hospital is CE certified & meets the Lighting standards & hence does not degrade in quality or become inferior in the long run.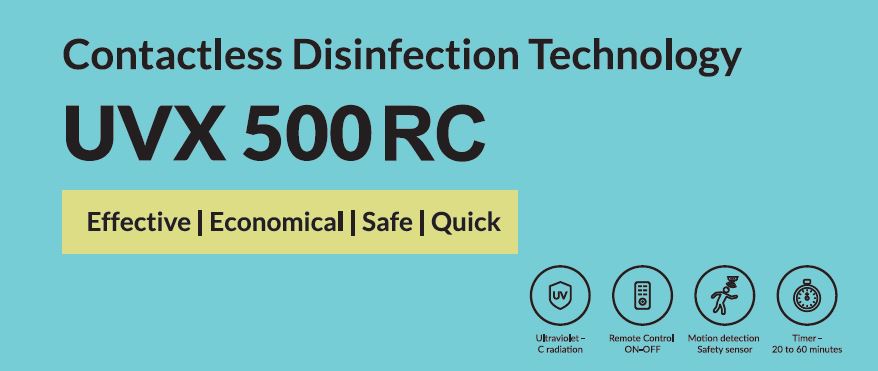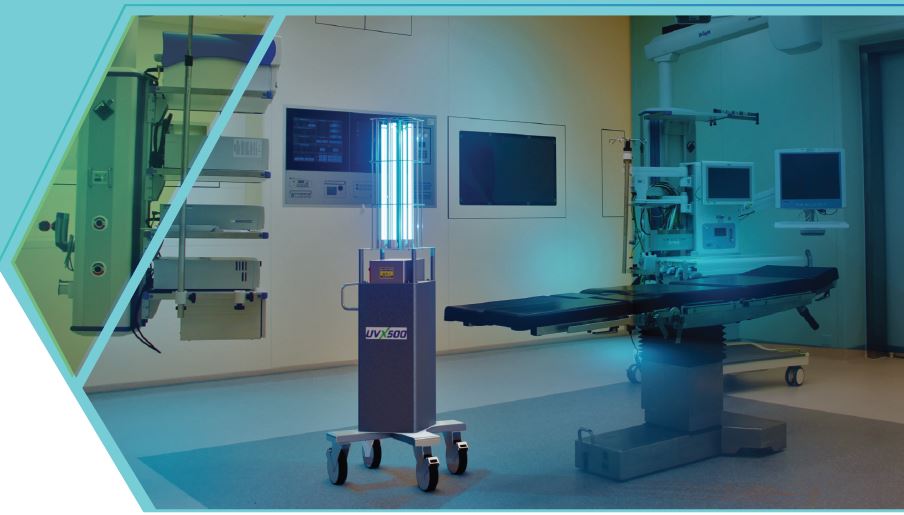 Package Content
1) m/c assembly with Power cord - 1x
2) Remote Control unit - 1x
3) UV goggle - 1x
4) Face shield - 1x
5) M/c cover
6) Product Operation manual
Warranty - 1 Year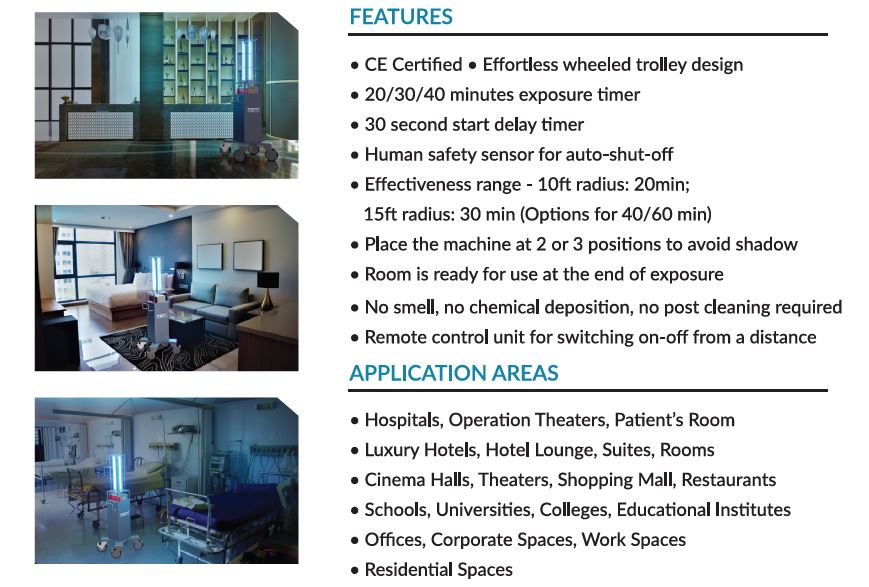 Standard warranty covered by the seller against any manufacturing defect. In such events, please report to us within 7 days from the date of delivery at connect@lumiere32.sg.
Standard one year warranty by manufacturer applicable*
Overall Customer Rating:
0 customer reviews Sign In Or Register to post your reviews.
Sign Up
---