The set contains a procedure tray for the solutions needed for cleaning or disinfecting an open wound, an underlay to prevent the solution from wetting and contaminating the underlying surface of the trolley or couch and lithotomy drape that provides a sterile surgical field around the wound to be sutured.
For cleaning the skin before suturing, the set provides cotton balls and gauze. The gauze can also be used for dressing the wound after suturing.
The set provides the instruments that are generally required for cleaning and the stainless-steel tissue forceps, needle holder and scissos for wound debridement, stitching and cutting of suture ends.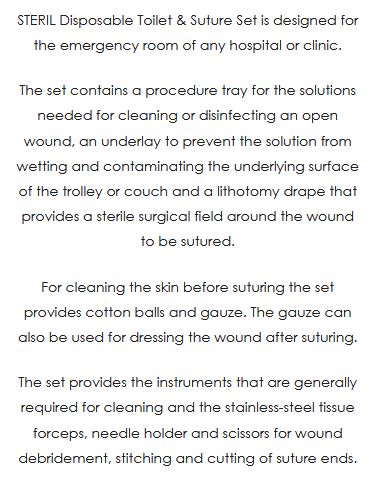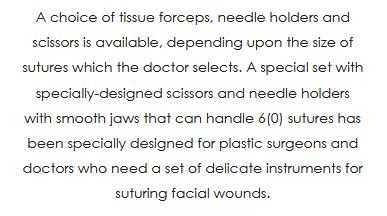 Standard warranty covered by the seller against any manufacturing defect. In such events, please report to us within 7 days from the date of delivery at connect@lumiere32.sg.
Overall Customer Rating:
0 customer reviews Sign In Or Register to post your reviews.
Sign Up
---