Ethanol derives its excellent antimicrobial effects by denaturing the proteins of bacteria. In appropriate concentration, it provides the most rapid and gretest reudctions in microbial counts on skin.
BIOGARD-CHG combines the rapid effect of Ethanol and persistence of CHG.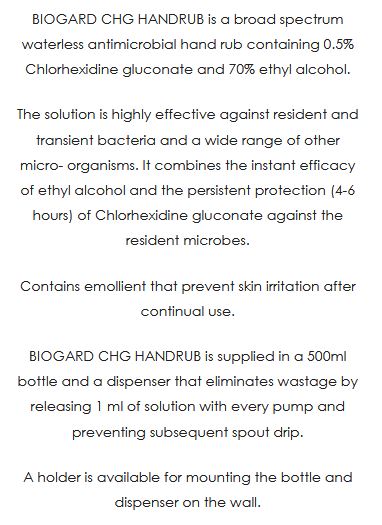 Standard warranty covered by the seller against any manufacturing defect. In such events, please report to us within 7 days from the date of delivery at connect@lumiere32.sg.
Overall Customer Rating:
0 customer reviews Sign In Or Register to post your reviews.
Sign Up
---