Disposable Non Woven Shoe Covers (100pcs/pack)
Polypropylene Material
30 gsm
Color Blue
42x17cm
Elastic Band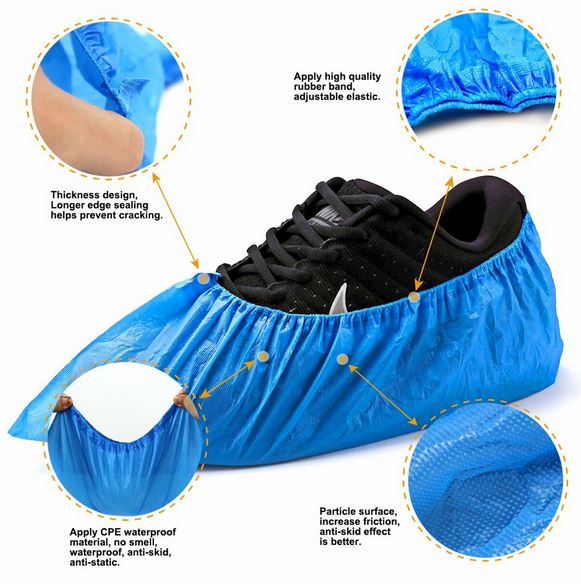 Have you had enough with people who enter your house or your business with dirty, muddy shoes, turning the place into an absolute mess?
Would you like to find a smart, easy and cost effective way to maintain your space clean at all times and under every circumstance?
Keep Your Living And Working Space Crystal Clear Thanks To The Best Disposable Shoe Covers!
Stretchable
The high-quality elastic rubber strap fits most shoes and is easy to put on and take off
Easy and effective to keep your shoes,carpets,hardwood and home floors clean, protect them against dirt, grime, and certain dry particulates that upset you.Great suit for indoor carpet floor, workplace, cars,garden,medical,construction, open house showing, homes, restaurant, auto cleanroom, rain weather, gardening, parties, museum, and sports.Perfect for painters, realtors ,real-estate agent, home service workers & inspector, movers, contractors, workmen, plumbers, guards.