The S-CAPEPLUS Evacuation Mattress Premium Model is designed with the world's strongest fibre, Dyneema, allowing for its multipurpose use for outdoor fire escapes, rough terrain, the industry and can be used for intensive training.
Features
Equipped with Dyneema – the world's strongest fiber
Designed especially for wheelchair users, injured people, bedridden people and people with reduced mobility
Evacuate in a controlled manner
Can be used on various terrains
Stand straight while manoeuvring
Retains body heat
Benefits
For ease of use at any time by anyone
Machine-wash friendly
Fire retardant properties
Anti-bacterial protection from Switzerland
Designed in the Netherlands
No maintenance contract required
Specifications
Article number: 5NOUT88886
Model name: S-CAPEPLUS Evacuation Mattress – Premium Model
Size: size packed in carrying bag: Carrying bag open: 60×210 cm / 82.6″ x 23.5″
Safe working load: 200kg/441lbs
Carrying bag folded: 60x35x60 cm / 23.5″ x 13.5″ x 23.5″ inches
size of evacuation mattress: 60 × 210 x 7 cm
82.6″ x 23.5″ x 2.8″ inches
This package contains five different items:
- S-CAPEPLUS Evacuation Mattress - Premium Model
- Wall Cover storage bag, English print (5N88888102)
- A set of screws
- Panorama and photoluminescent safety sign (PICTOFLENG)
- Feet Board (FEET89BO)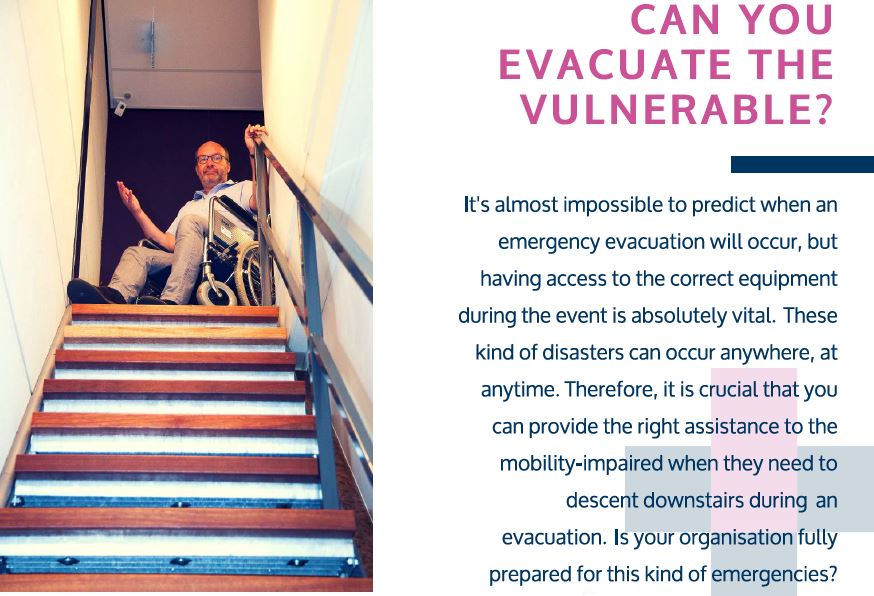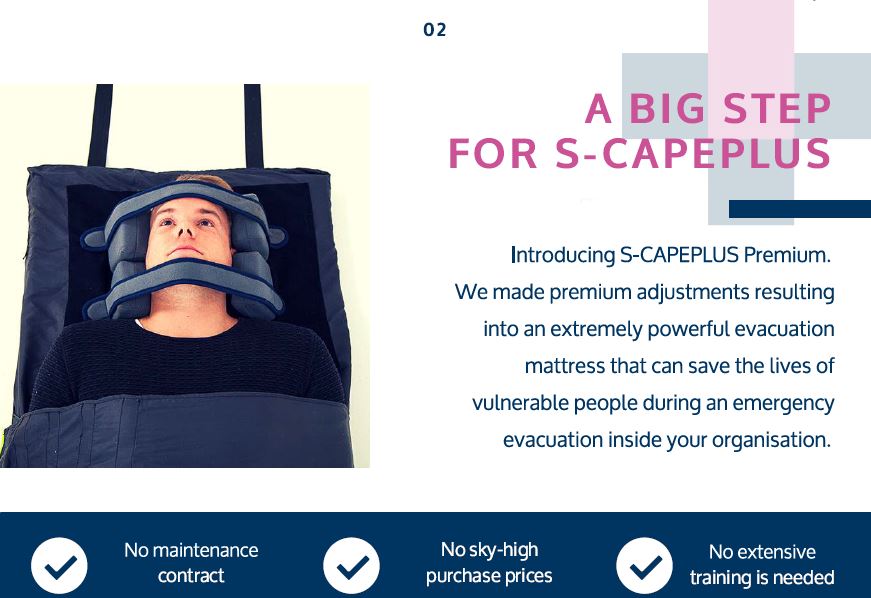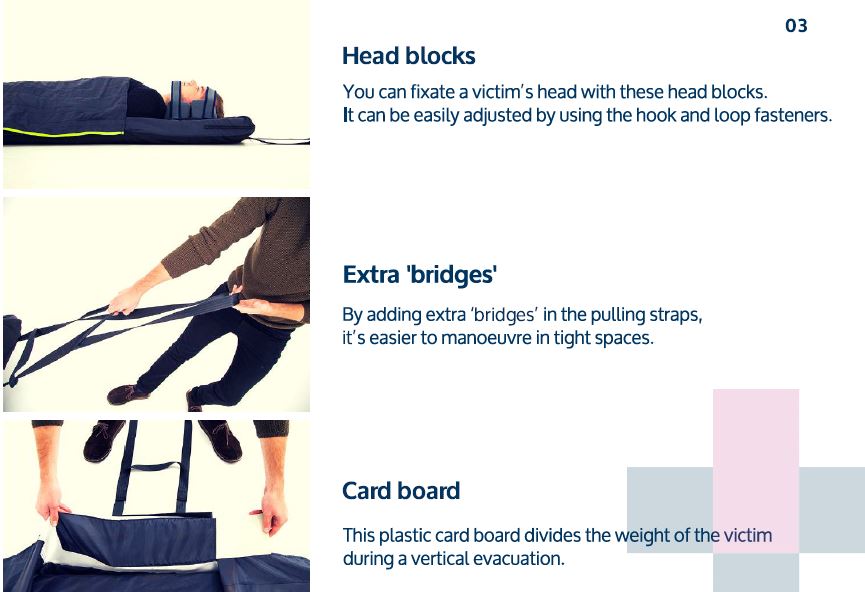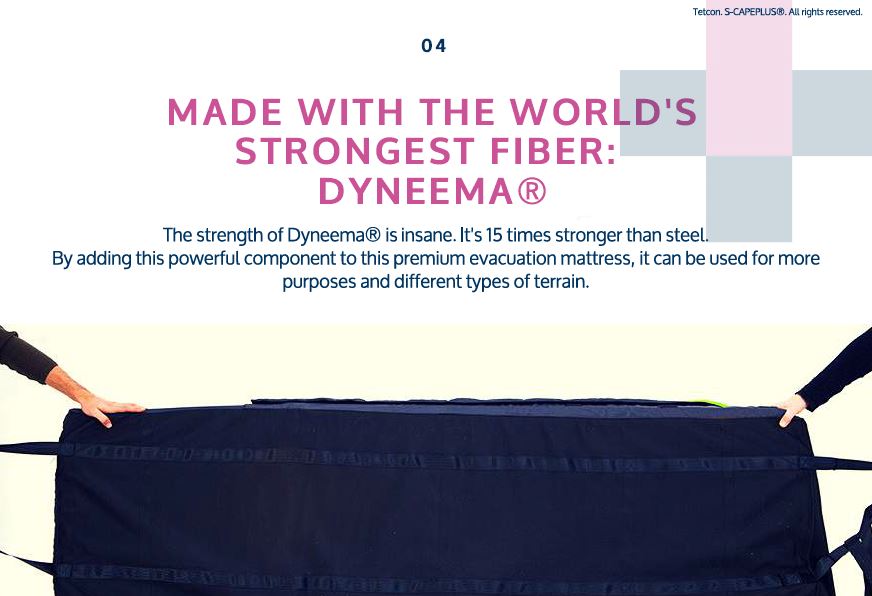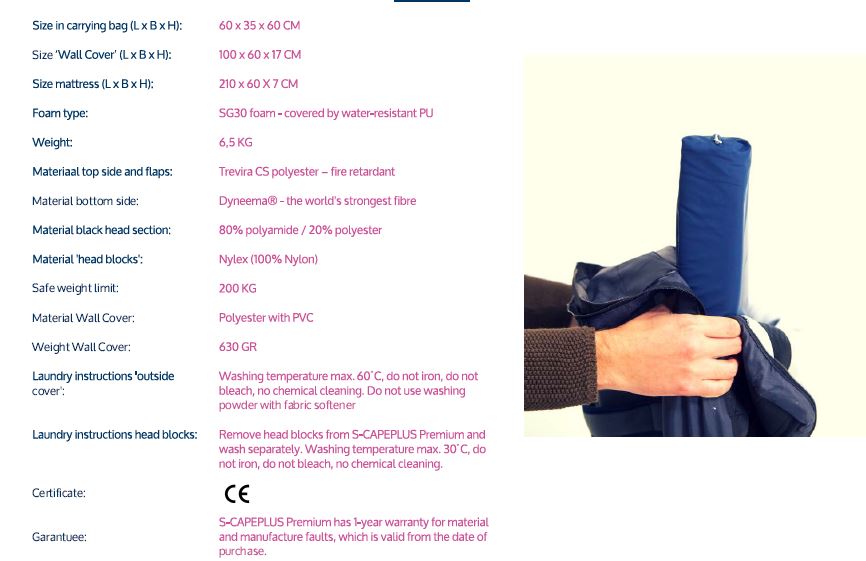 Standard warranty covered by the seller against any manufacturing defect. In such events, please report to us within 7 days from the date of delivery at connect@lumiere32.sg.
Overall Customer Rating:
0 customer reviews Sign In Or Register to post your reviews.
Sign Up
---