3D Rubber Dental Dam
OptiDam is the first rubber dam with a 3-dimensional shape and nipple design, for a practical and easy application. The dental dam, combined with its dedicated anatomical frame, matches the contours of the mouth, giving you perfect visibility and accessibility to the treatment area.
It does all this while ensuring your patient is comfortable throughout the procedure.
Quick to mount and your patients won't even know it's there!
Making dental work fast and efficient
- Creates a clean and dry operating field - enabling safe dental procedures
- Isolates all soft tissue: the patient's tongue, cheeks, lips and gums are no longer in the way
- Optimum protection for both staff and patients: protects your patient from inhalation and ingestion of debris and water. For you and your staff, OptiDam limits the risk of cross-infection.
Package Content
Refill OptiDam Anterior – Pack of 60
Accessibility - 3D, anatomically designed frame and dam provide widened access and visibility.
Comfort - Reduced tension minimizes your hand fatigue and increases patient comfort.
Easy Placement - Raised tab design ends tedious tooth marking, hole punching and trimming. Preshaped frame and dam take the guesswork out of placement.
Unmatched isolation - Keeps the patient's cheeks, tongue, lips and gums out of the way to ensure a dry, contaminant-free operating field.
Increased productivity - Minimises time spent mouth rinsing. Assembly and placement are easy and quick.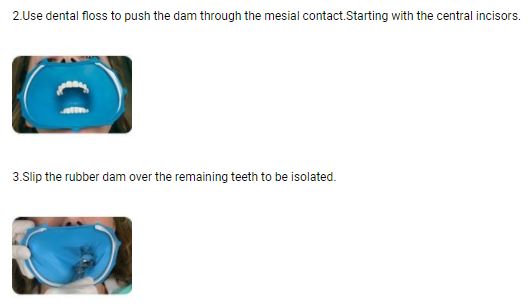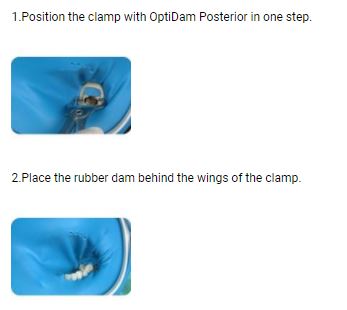 3.Slip the rubber dam over the remaining teeth to be isolated.
Standard warranty covered by the seller against any manufacturing defect. In such events, please report to us within 7 days from the date of delivery at connect@lumiere32.sg.
Overall Customer Rating:
0 customer reviews Sign In Or Register to post your reviews.
Sign Up
---