Non corrosive titanium
No stress
Soft-shearing
Self-centering
Smooth-cutting
Maximum retention
Cut from solid rod
Superior stability
Titanium is tissue compatible and has no corrosion or galvanic reaction associated with other metals.
These retention pins are not merely a threaded wire pushed into a shaft, but they are machined out of a solid rod of premium pure titanium with a Swiss watch precision cut thread, which is smooth-cutting and giving maximum of retention.They also have a self soft-shearing shaft, shearing without causing unnecessary stress to the dentine.
Part of the original solid rod of titanium is precision molded into the shank for greater stability. The Nordin Titanium Pins are also available in a blue Dental Brand packaging.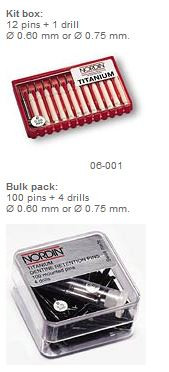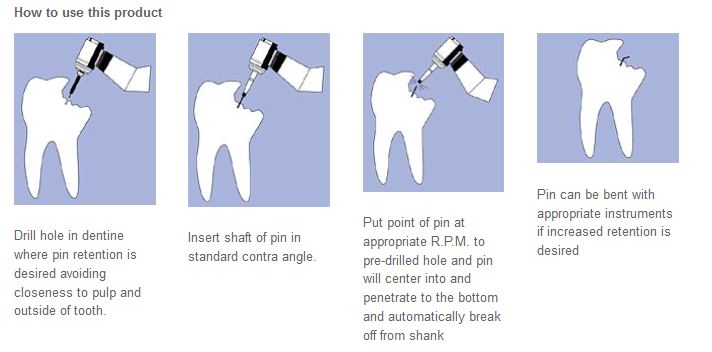 Standard warranty covered by the seller against any manufacturing defect. In such events, please report to us within 7 days from the date of delivery at connect@lumiere32.sg.
Overall Customer Rating:
0 customer reviews Sign In Or Register to post your reviews.
Sign Up
---