The Super Diabetes Starter Pack includes everything you need for self-monitoring of blood glucose.
The Super Diabetes Starter Pack consists of
x1 set of Nipro Premier Alpha Blood Glucose Meter
x1 boxes Premier Blood Glucose Test Strips 100s
x1 box of GentiLance Blue Activated Safety Lancet 100s (30G, 1.6mm)
x1 box of GentiSwab Alcohol Prep Pads 100s
Features of Bluetooth Blood Glucose Monitoring system
ISO 15197:2015 compliance and HSA registered (Registration No.: DE0502896)
Bluetooth enabled – wireless transfer of glucose information to diabetes management software SmartLog
Trend and graphs can be shared with the care team instantly and remotely
Test Strips have no coding required technology
Only a small, 0.4 microlitre blood sample is required to be detected by the sensor with high accuracy
Test strips with long open vial expiry ; follows expiry date indicated on the vial
Features of Gentilance
The smallest needle in the market to provide pain-free lancing experience
Easy to use with 2 simple steps "Twist and Push"
Contact activated for consistent penetration depth
Features of Gentiswab
Antiseptic for preparation of skin prior to injection and prior to lancing (for self-monitoring of blood glucose). For individual, professional or hospital use. Saturated with 70% V/V Isopropyl Alcohol. For external use only.
Blood Glucose Monitoring System
Premier system employs CodeSens technology, a no-coding system that simplifies diabetes testing. It eliminates the coding step and expedites the testing procedure when a new vial of test strips is used. The Premier device features a large, backlit display to facilitate reading with the possibility of meal marking (fasting, pre-meal, post-meal) for greater usability.
Premier when paired with the SmartLog Software, provides enhanced data management capability which allows you to easily download your glucose results from your meter to a computer or mobile device wirelessly. With CoreSignalTM technology, Premier's accuracy is promised over a wide hematocrit range.
When you combine Premier's proven accuracy with its economical cost, Premier definitely has one of the best value in the market. You can be assured of Premier's proven performance and value.
Nipro Premier Super Diabetes Starter Pack
(Bluetooth Blood Glucose Meter+Test Strips 100s+GentiLance Blue 30G/1.6mm 100s+GentiSwab 100s)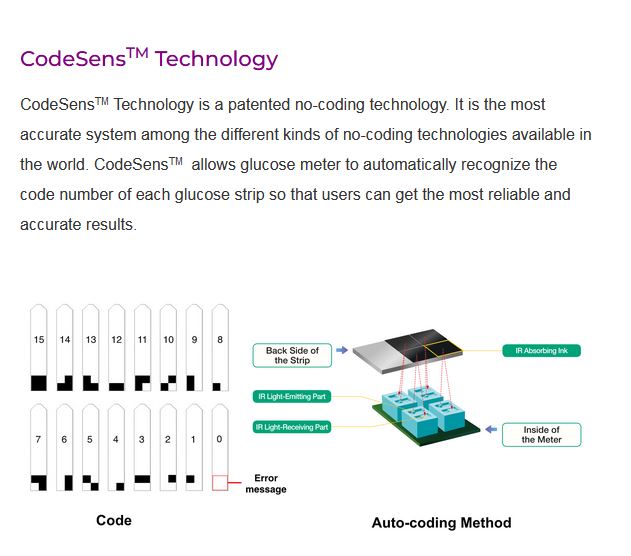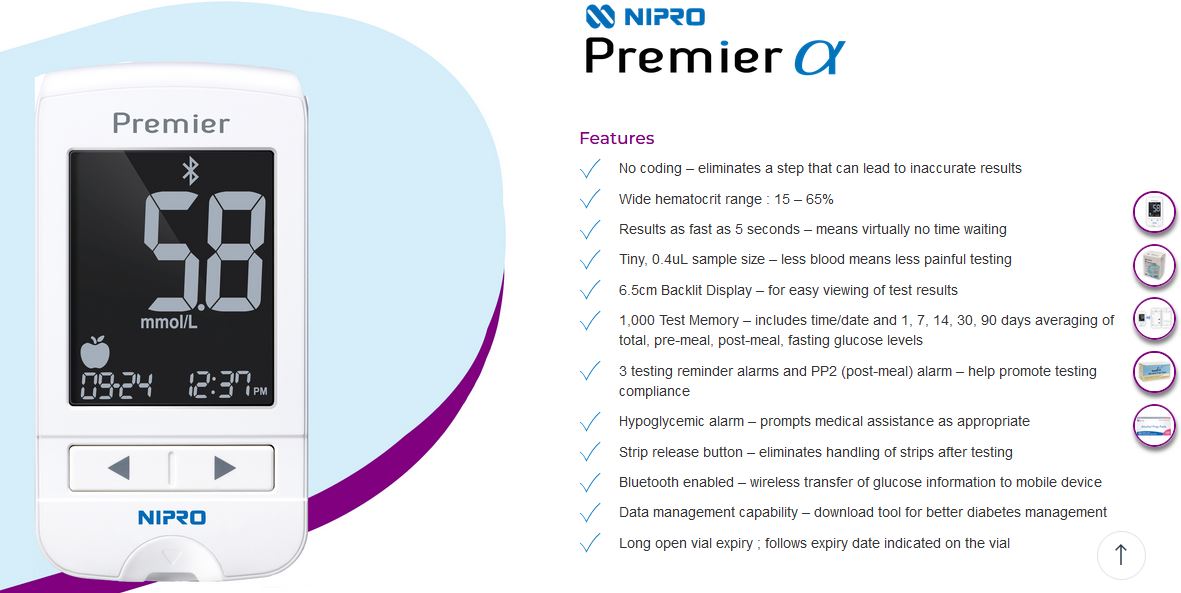 Standard warranty covered by the seller against any manufacturing defect. In such events, please report to us within 7 days from the date of delivery at connect@lumiere32.sg.
Overall Customer Rating:
0 customer reviews Sign In Or Register to post your reviews.
Sign Up
---