Melgard Antiseptic Skin Cleanser, 500ml
Meldis Melgard Antiseptic Skin Cleanser contains 2% of Chlorhexidine Gluconate is an antiseptic hand wash for use in antimicrobial hand washing, preoperative body washing and showering.
It is commonly used at clinical sinks and in patient bathrooms for showering.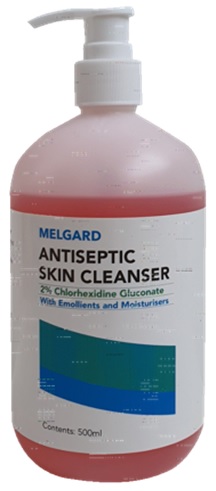 Standard warranty covered by the seller against any manufacturing defect. In such events, please report to us within 7 days from the date of delivery at connect@lumiere32.sg.
Overall Customer Rating:
0 customer reviews Sign In Or Register to post your reviews.
Sign Up
---