The i700 is Medit's next great leap above the Red Dot award-winning i500.
With improved design features, the i700 is the greatest combination of performance and portability on the market today. Unlike the most scanners in the market, Medit i700 can be directly connected to the PC using power delivery cable without power hub and extra cables.
With speeds up to 70 fps, improved mirror angle, reversible tip and detachable cable, the i700 has everything to put it at the top of its class of intraoral scanners.
Moreover, Medit is one of the fastest companies to provide software upgrades. Users can get the renewed scanner with improved performance and new features through software upgrades!!
Package content
Full set of Medit i700
Set of 4 reusable tips (each tip can be re-sterilized up to 100 times)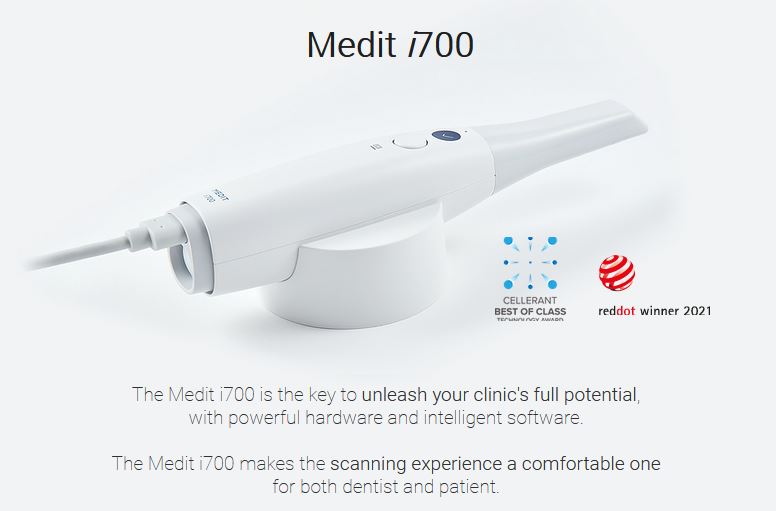 First Look at the Medit i700

Medit i700 makes the scanning experience a comfortable one for both the dentist and patient. With both powerful
hardware and intelligent software, the full-feature Medit i700 is the key to unleash your clinic's full potential.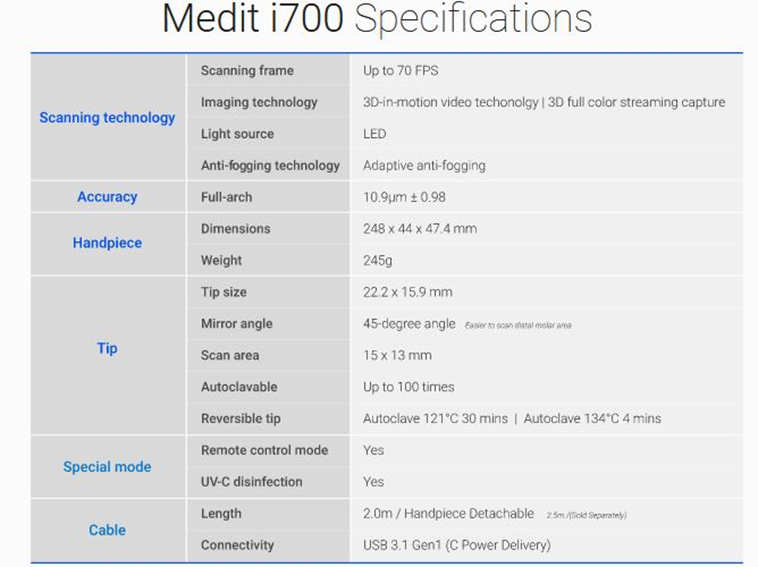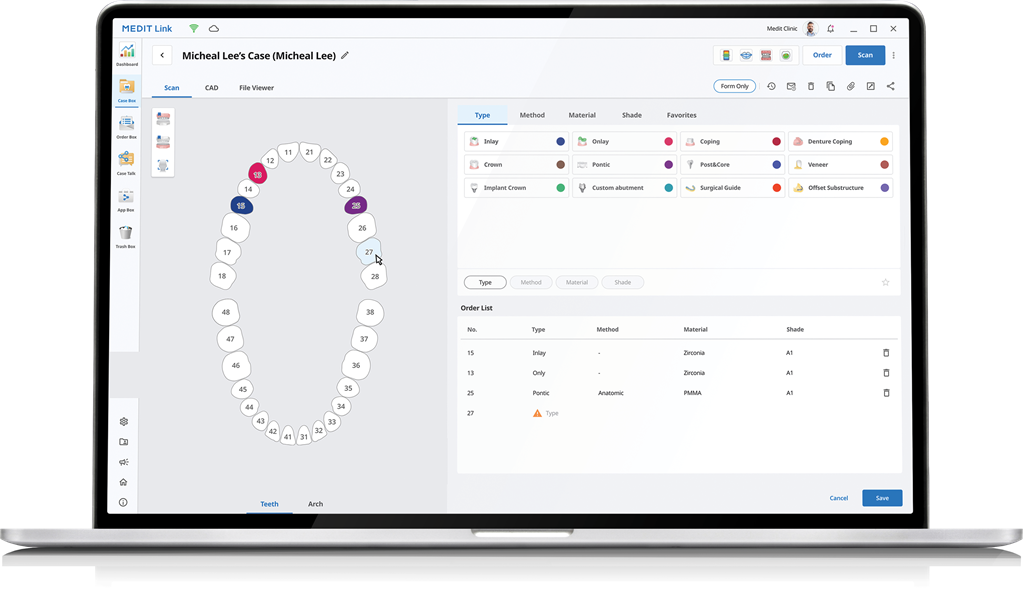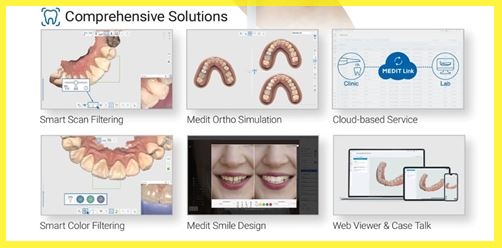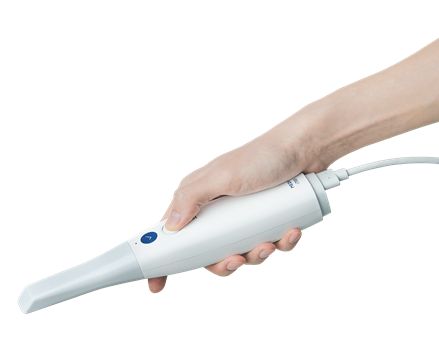 Standard warranty covered by the seller against any manufacturing defect. In such events, please report to us within 7 days from the date of delivery at connect@lumiere32.sg.
Overall Customer Rating:
0 customer reviews Sign In Or Register to post your reviews.
Sign Up
---