"All WYPALL* X Wipers are made from our patented HYDROKNIT*
material which is comprised of soft, absorbent cellulose fibres and strong polypropylene non-woven fabric. The cellulose component allows these wiping cloths to absorb water quickly and effectively, while the tear-resistant polypropylene fabric soaks up more than its own weight in oil and grease. The result is a durable and absorbent wiper, which can be used wet or dry.
- Made from HYDROKNIT fast absorbing material
- Strong wiper construction ensures longer lasting performance, maintaining strength wet or dry
- Single-use, highly absorbent wiper minimises the risk of cross-contamination
- Extremely soft and gentle in texture; especially when wet, making the wiper suitable as a personal wash cloth
- Versatile and economical, delivering a balance between performance and value
- No adhesives or binders, leaves nothing behind
- Efficient and hygienic dispensing systems allow easy access to wipers for immediate use, while ensuring that individual wipers are hygienically dispensed
- Quarter Fold format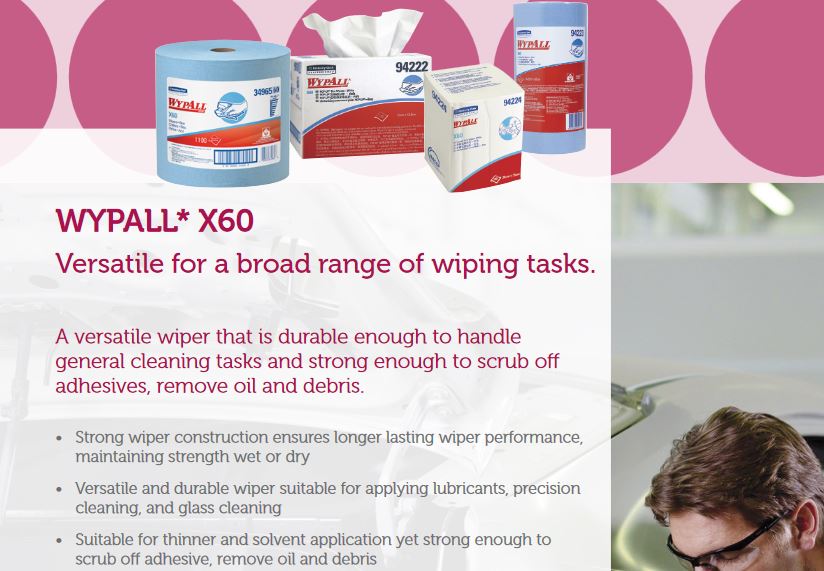 Standard warranty covered by the seller against any manufacturing defect. In such events, please report to us within 7 days from the date of delivery at connect@lumiere32.sg.
Overall Customer Rating:
0 customer reviews Sign In Or Register to post your reviews.
Sign Up
---