Fujirebio Japan Espline SARS-CoV 2
ESPLINE SARS-CoV-2 is for in vitro diagnostic (IVD) use with immunochromatographic assay for the detection of SARS-CoV-2 antigen directly from nasopharyngeal swab fluid and is intended for use as an aid in the diagnosis of SARS-CoV-2 infection.
ESPLINE SARS-CoV-2 is a cassette-style assay using a simple procedure without any special instruments. SARS-CoV-2 can be detected within 30 minutes.
CE marked
ESPLINE SARS-CoV-2
Product number 231906 - 100 Tests/Kit
Storage Conditions
1°C to 30°C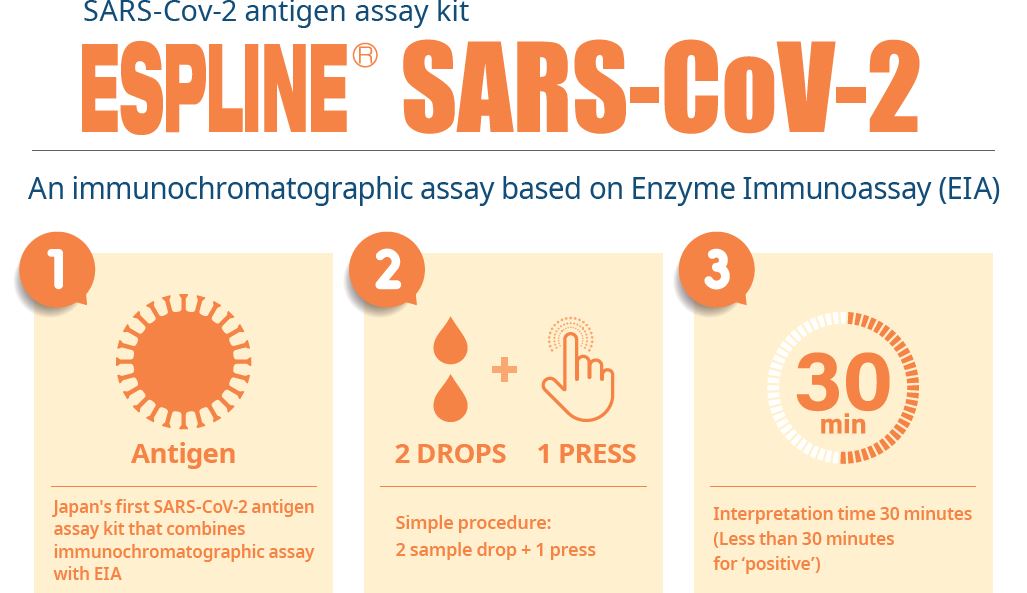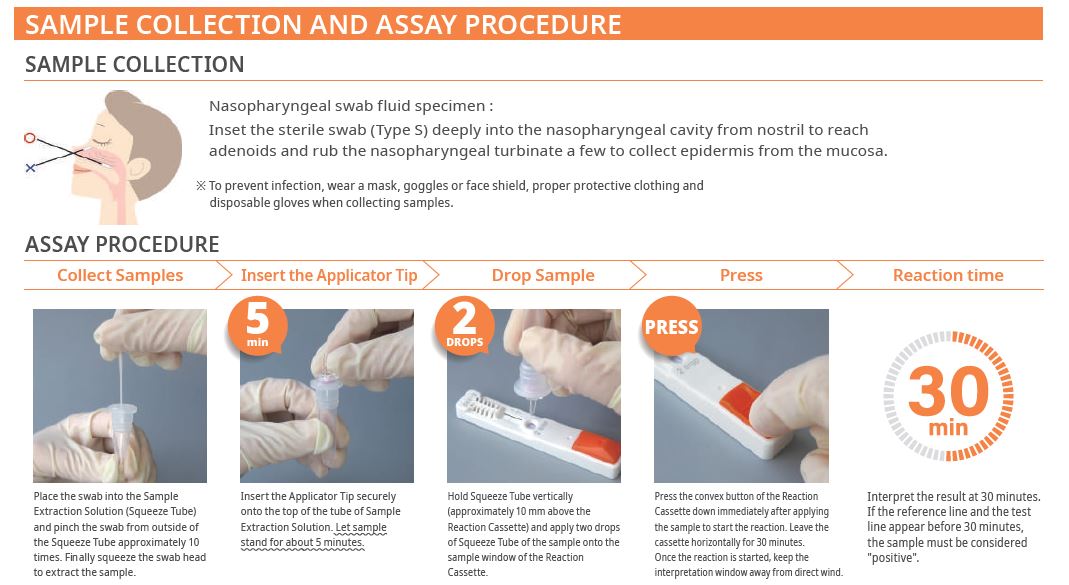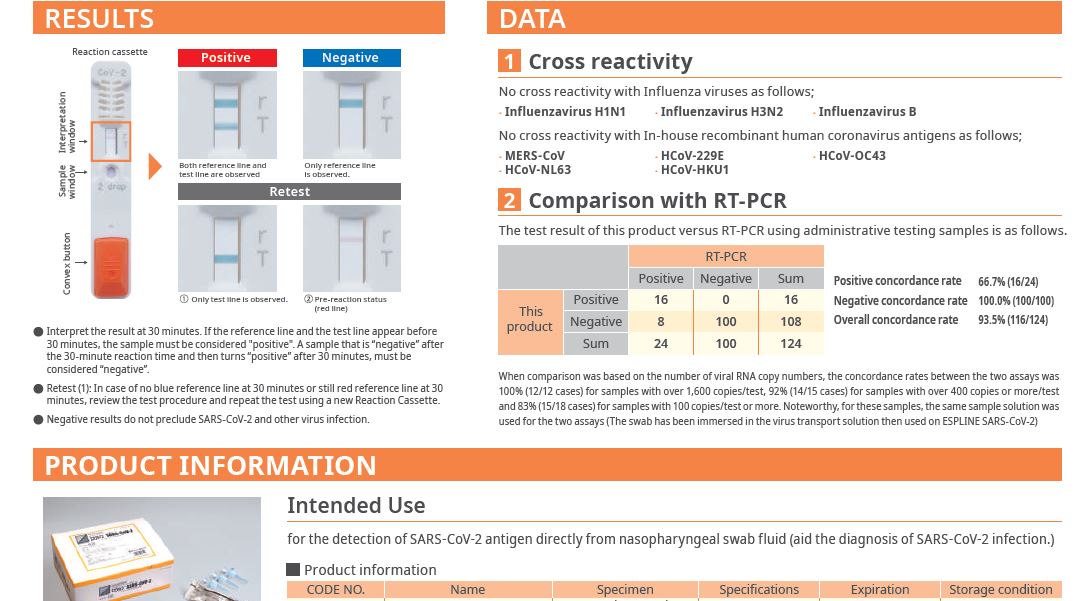 Standard warranty covered by the seller against any manufacturing defect. In such events, please report to us within 7 days from the date of delivery at connect@lumiere32.sg.
Overall Customer Rating:
0 customer reviews Sign In Or Register to post your reviews.
Sign Up
---