Principles of hot compress and physiotherapy
EyeSpa adopts Japan-imported carbon fibre material which emits Far Infrared Rays (FIR) with wavelength of 8-14um when powered. It is scientifically proven that rays with this wavelength band is highly similar to that emitted by the human body and hence, can resonate with water molecules in the human cells.
The FIR heat from EyeSpa can be transmitted to the subcutaneous tissue of the human body to the depth of 3-5 cm, increasing the metabolism of the subcutaneous tissue cell to produce resonance as well as to increase the temperature at the eye areas under the hot compress site. It dilates blood vessels and promote blood circulation and healing.
Cleaning:
1. Detach the carbon fibre insert of the EyeSpa Mask from the cover before washing.
2. The EyeSpa mask cover can be washed using gentle laundry detergent under the gentle cycle level in the washing machine.
3. The EyeSpa mask cover can also be handwashed using mild soap, but avoid rubbing the cover.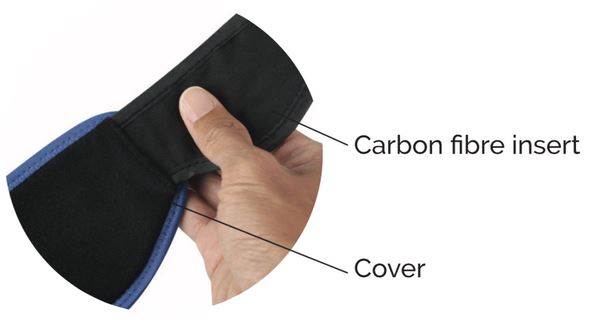 Benefits of EyeSpa
FIR heat energy soothes away tension and relieves pain and dryness. It dilates blood vessels, increases blood flow, heightens blood oxygen level, relaxes your eyes, and speeds up cellular healing.
Standard warranty covered by the seller against any manufacturing defect. In such events, please report to us within 7 days from the date of delivery at connect@lumiere32.sg.
Overall Customer Rating:
0 customer reviews Sign In Or Register to post your reviews.
Sign Up
---