KN95 Mask , Protective Dust Masks with 3D Air Valve and Elastic Ear Loop.
Feature:
1. Light material, soft texture, comfortable to wear. Comes with filter valves, smooth breathable.
2. Built-in exhalation valve lets air in and keeps moisture out, letting you breathe easier while keeping dust and other pollutants out.
3. Comfortable ear bands, you can wear masks for long time.
4. It is suitable for cycling, running, biking, hiking, skiing, woodworking and other outdoor activities.
5. The dust-proof mask can be used for anti-dust, anti-vehicle exhaust, anti-pollen allergy, anti PM2.5 and haze.
6. Folding masks, you can put it inside your pocket and bring it anywhere.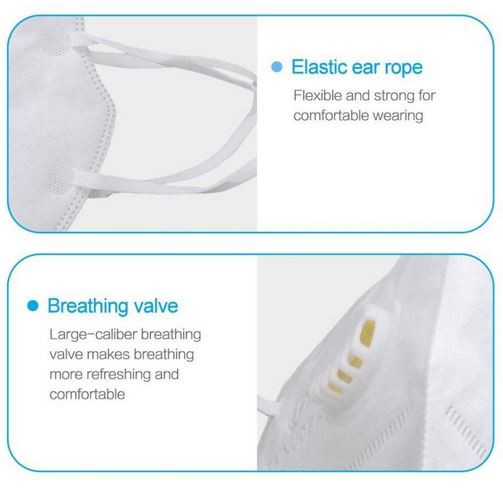 Material : Cotton
Washable : Yes
Stretchable : Yes
Filter : Yes
Colour : White
Standard warranty covered by the seller against any manufacturing defect. In such events, please report to us within 7 days from the date of delivery at connect@lumiere32.sg.
Overall Customer Rating:
0 customer reviews Sign In Or Register to post your reviews.
Sign Up
---