Made from Unbleached Bamboo, CloverSoft Bamboo Baby Cloth Wipes are made using 99% pure water and 1% certified organic and plant based ingredients.
The wipes are also thicker and larger than the usual wipes. Use CloverSoft Pure Water Bamboo Cloth Wipes for gentle cleansing.
Dermatologist Tested, Safe For New Born Babies
Certified Organic Aloe Vera By EcoCert
Lab Tested, Safe For Bum, Face, Mouth and Hands
Free of Alcohol, Chlorine, Phthalates, Paraben, Phenoxyethanol and Formaldehyde
Unscented, Non-Toxic
Food Grade Preservative
Per Sheet Measurement: 15cm x 20cm
40 Pieces Per Packet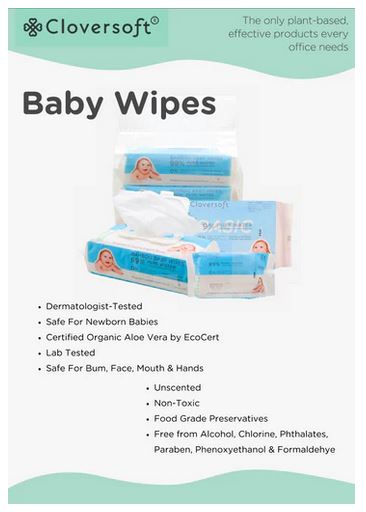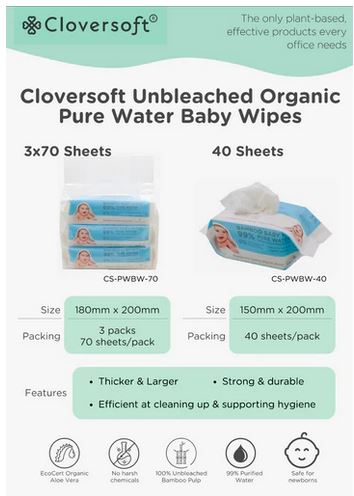 Standard warranty covered by the seller against any manufacturing defect. In such events, please report to us within 7 days from the date of delivery at connect@lumiere32.sg.
Overall Customer Rating:
0 customer reviews Sign In Or Register to post your reviews.
Sign Up
---