Features

Workspace
A compact design with folding legrest chair and base-mount unit perfectly suits to any clinics and ensures an efficient operating space.
Positioning the doctor table and the assistant holder tray behind the chair also eases patient anxiety as they enter the treatment.
The rotating spittoon ensures clear access for every patient as they rinse and gargle , whilist it also allows for easy cleaning and maintenance of the unit.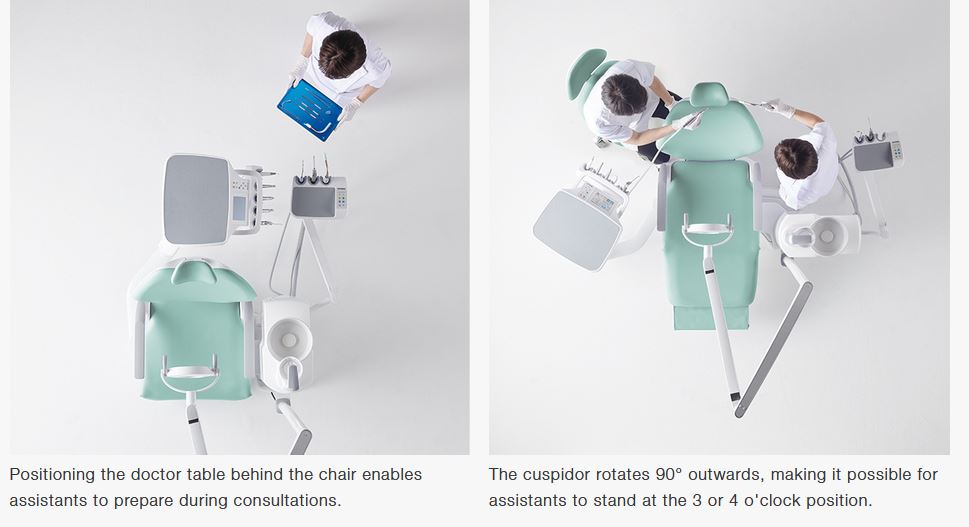 Dr. Table
Light as Air
With an air braking system, the balance arm enhances mobility and flexibility during dental procedures, as the highly manoeuvrable and lightweight doctor table can be repositioned with the minimum of effort. This ensures complete convenience whilst helping to minimise operational fatigue.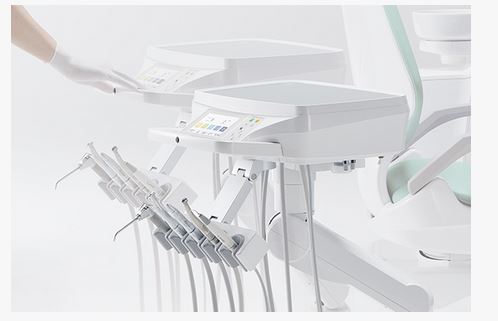 Low to High
Completely versatile and flexible to accommodate every treatment requirement, the table is held by a flexible arm which delivers a vertical range motion of 770mm to 900mm.

Instrument holder's position
Designed to be independent from the table, the instrument holder can be freely adjusted via a three-axis adjustment mechanism to achieve the best working position for the dentist.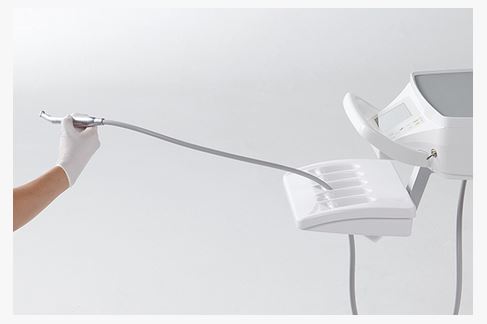 Hose guide
The smooth, frictionless motion of the roller frees the dentist and dental assistant from the weight of the hose when drawing out dental instruments. This simple, yet ingenious design minimises strain from a working process that is repeated frequently throughout the day.
Intuitive Control
Your Style at the Touch of a Finger
Interface
Designed to improve efficiency and reduce stress during treatments, the screen only displays necessary information when a handpiece is selected and picked up. This allows the dentist to concentrate on the treatment at hand as well as the patient, without unnecessary distraction.
Hygiene Options
Improved Cleaning Performance
Cleanliness
Hygiene inside the chair unit is maintained by water line flushing, which means that patient-friendly treatments can be administered in complete safety and confidence. As an environmentally friendly option, the unit comes with a separator, or a separator with an amalgam collector, to reduce the need for everyday maintenance.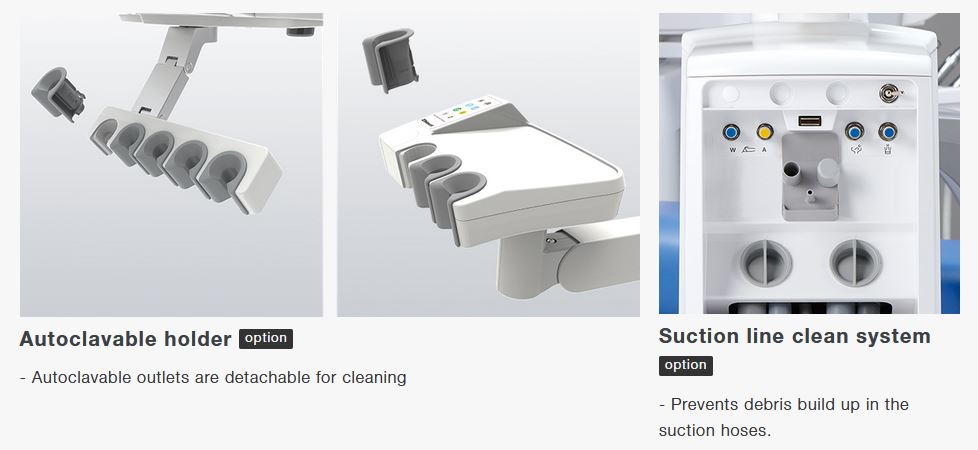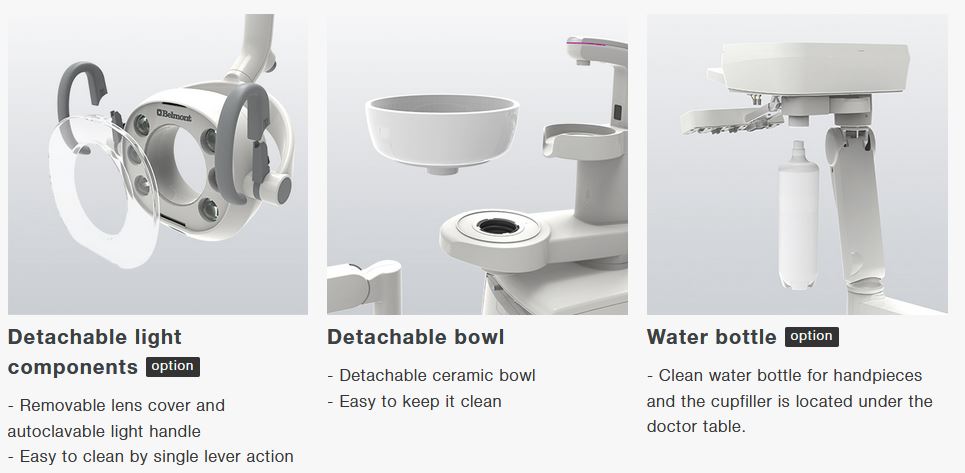 Dimensions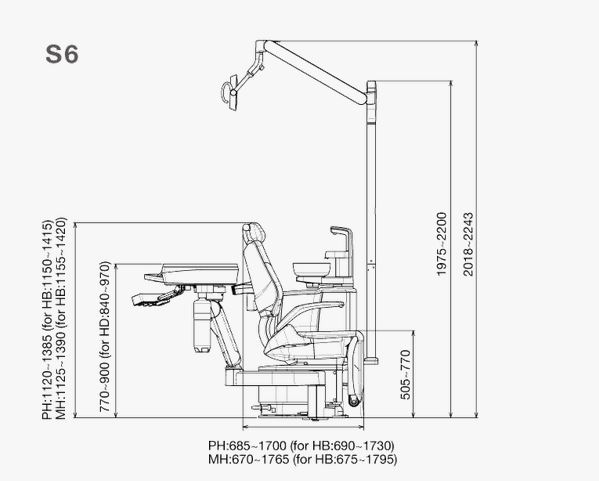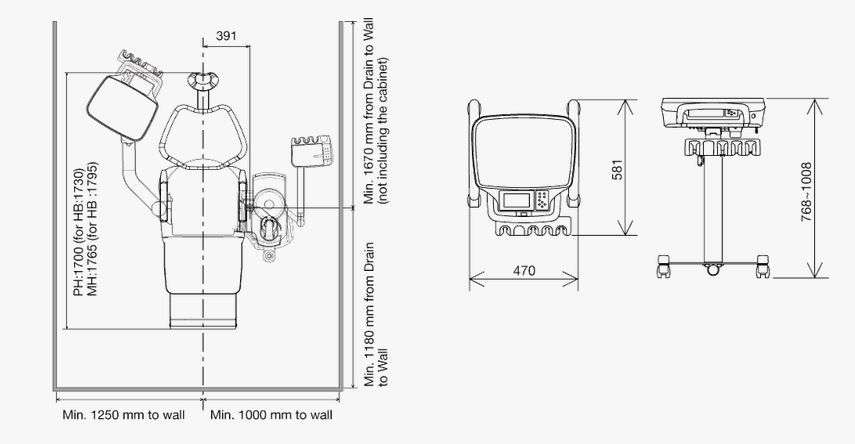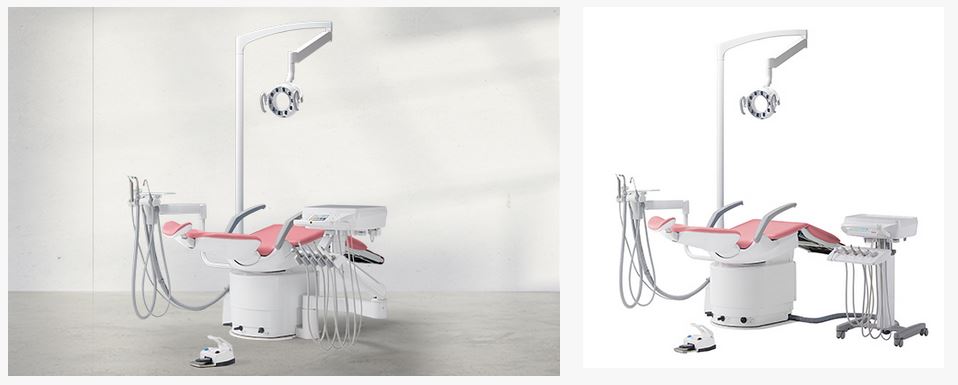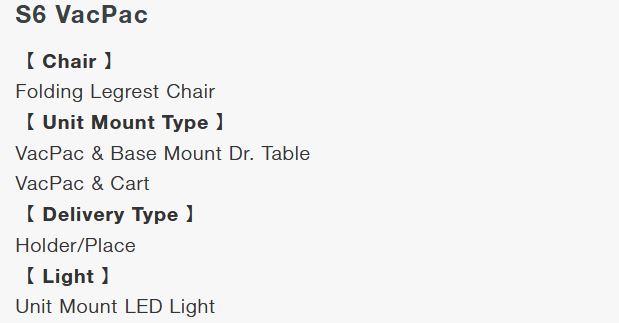 Standard warranty covered by the seller against any manufacturing defect. In such events, please report to us within 7 days from the date of delivery at connect@lumiere32.sg.
Overall Customer Rating:
0 customer reviews Sign In Or Register to post your reviews.
Sign Up
---