Single-use syringe provides a hygienic procedure with no disinfection or messy cleanup.
Smaller, ergonomic design for easier handling.
Less impression material waste.
Advance prep--can be filled up to 12 hours before application.
Compatible with your preferred wash impression material.
Single-use, intra-oral syringe provides precise application for a more accurate final dental restoration.
Suggested Applications
Syringing preparations with your preferred Polyether precision impression materials.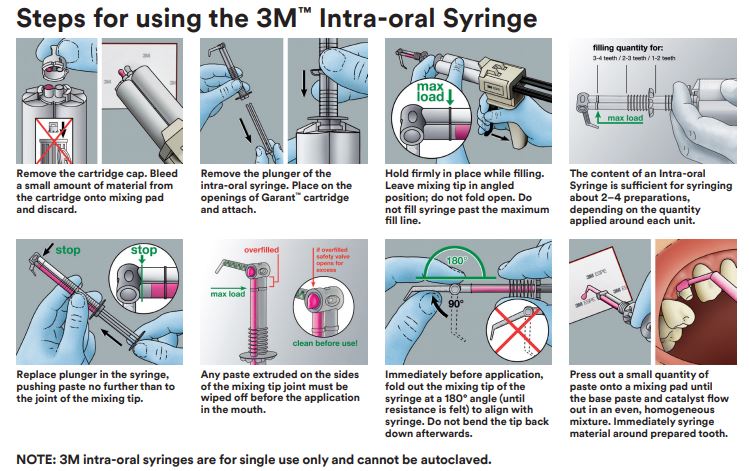 BRAND : 3M
DISPOSABLE : Disposable
ITEM : Syringe
ITEM TYPE : Intraoral
QUANTITY : 50/Package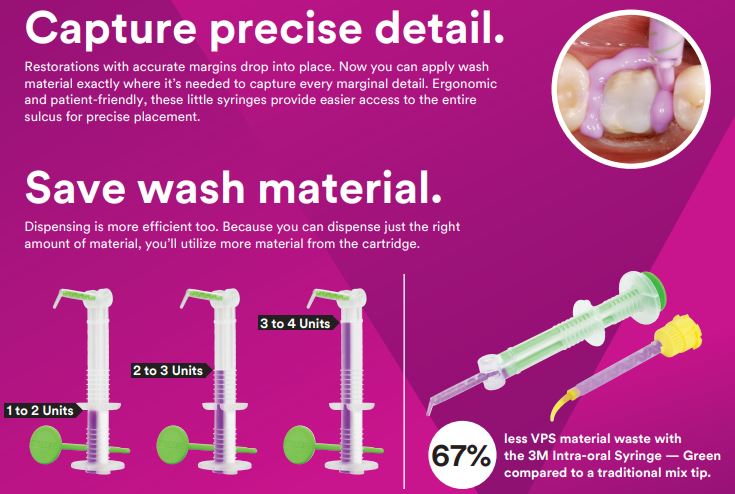 Standard warranty covered by the seller against any manufacturing defect. In such events, please report to us within 7 days from the date of delivery at connect@lumiere32.sg.
Overall Customer Rating:
0 customer reviews Sign In Or Register to post your reviews.
Sign Up
---