Details
Customer-preferred delivery and shading system.
Try-in pastes offer excellent color match to final cured cement.
Light-cure-only system provides excellent color stability.
Easy to clean up.
Easy to dispense, apply and seat.
Cement cures with a wide range of light sources.
The easy-to-use veneer cement that provides excellent esthetic results.
Suggested Applications
Cementing porcelain, composite and ceramic veneer restorations.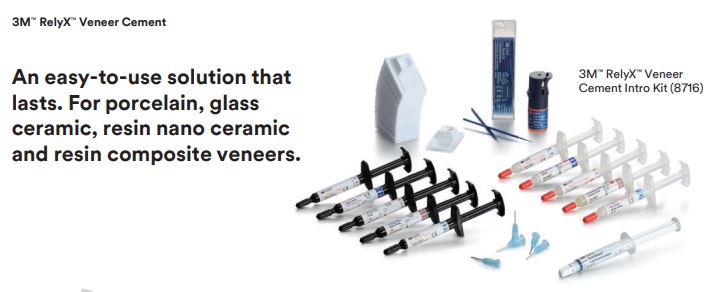 ADHESIVE : Adhesive
BRAND : 3M RelyX
COMPOSITION/INGREDIENTS : Try-In Paste
CURE TYPE : Light Cure
ITEM : Cement
PACKAGING TYPE : Syringe
QUANTITY : 2gm/Each
SHADE : Translucent
WEIGHT : 2 Gm
Standard warranty covered by the seller against any manufacturing defect. In such events, please report to us within 7 days from the date of delivery at connect@lumiere32.sg.
Overall Customer Rating:
0 customer reviews Sign In Or Register to post your reviews.
Sign Up
---