Summary of advantages
• Up to 50% stronger than the leading bulk fill flowable1
• Nearly twice the wear resistance of leading bulk fill flowables2
• Choice of deliveries: easy-to-use capsules or syringes
• The orange colour is easy to identify— and ask for.
• 4 Shades: A1, A2, A3, Universal
A fast, easy 4 mm placement reduces steps and chair time. One way dentists manage shrinkage stress is by layering the composite in small increments— which is time-consuming and can increase risk of contamination.
Filtek Bulk Fill Flowable Restorative offers a faster, easier solution. With less shrinkage stress than many traditional flowable and universal composites, it can be placed in one 4 mm increment.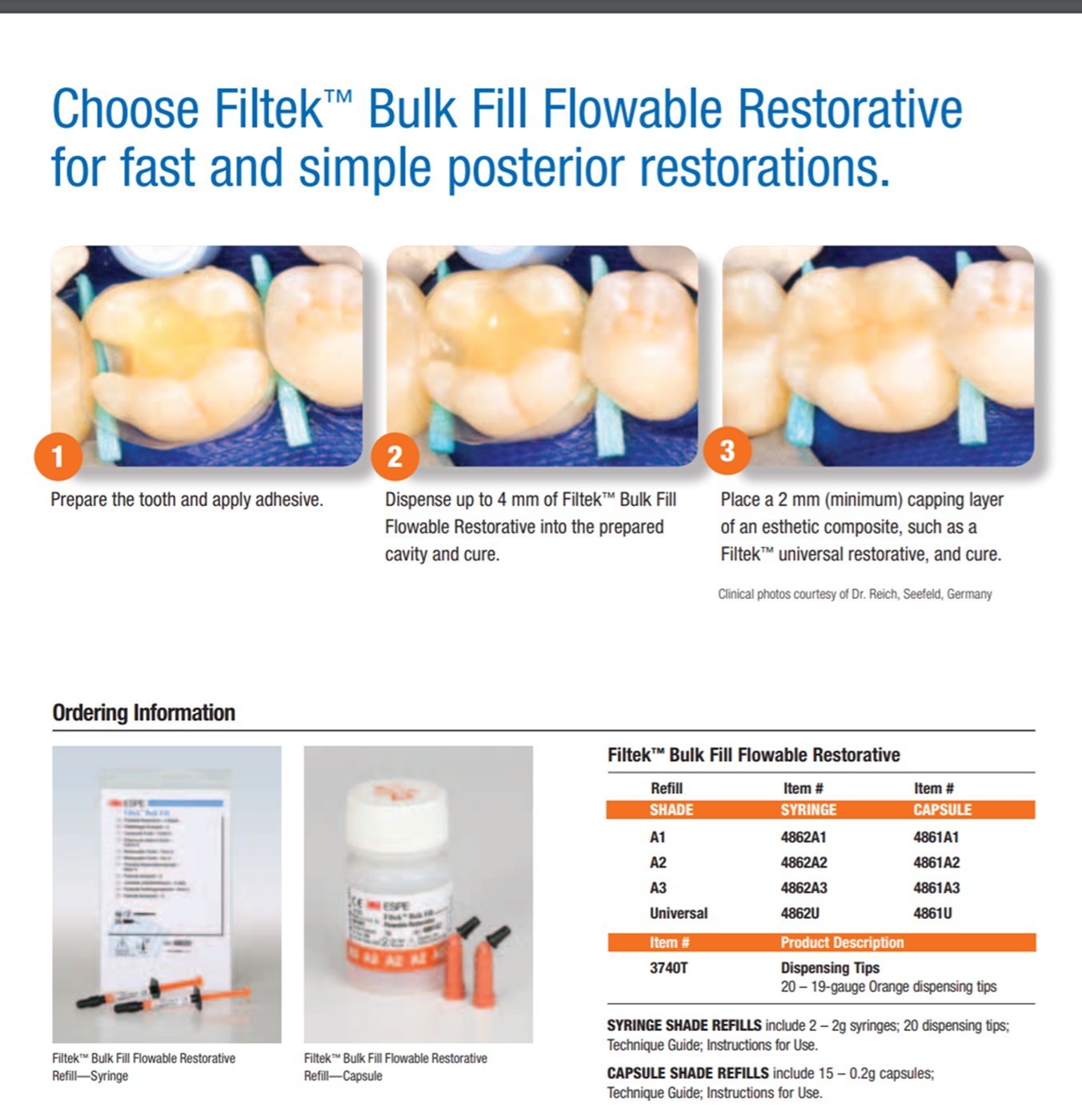 Standard warranty covered by the seller against any manufacturing defect. In such events, please report to us within 7 days from the date of delivery at connect@lumiere32.sg.
Overall Customer Rating:
0 customer reviews Sign In Or Register to post your reviews.
Sign Up
---