Using the touch controls, you can manage and view the power and speed of the high-performing instruments, use pre-set programmes or create new ones.
A PEDAL IS ALL YOU NEED Controlling Partner Evo is a cinch. Using just the pedal, you can control the instruments, chair, lamp and other auxiliary functions.
Leaving you free to focus on your work, without having to use manual controls and eliminating the risk of cross-infection. Available wireless or wired.
THE AGE OF ERGONOMICS The patient is comfortable and relaxed. Working is simpler, stress levels lower. With Partner Evo, a new era begins.
Surgical padding guarantees proper anatomical support, the armrests provide excellent comfort; the Bios headrest enables the patient's head to be positioned correctly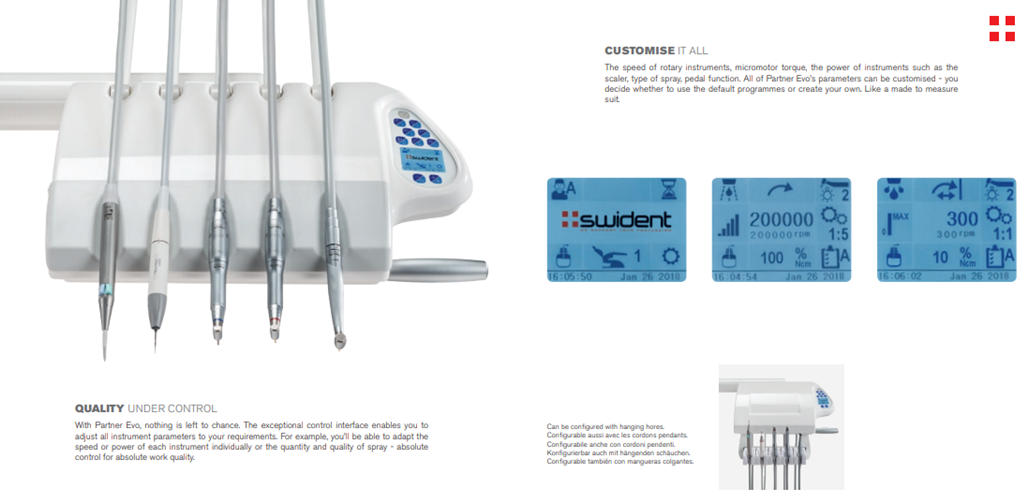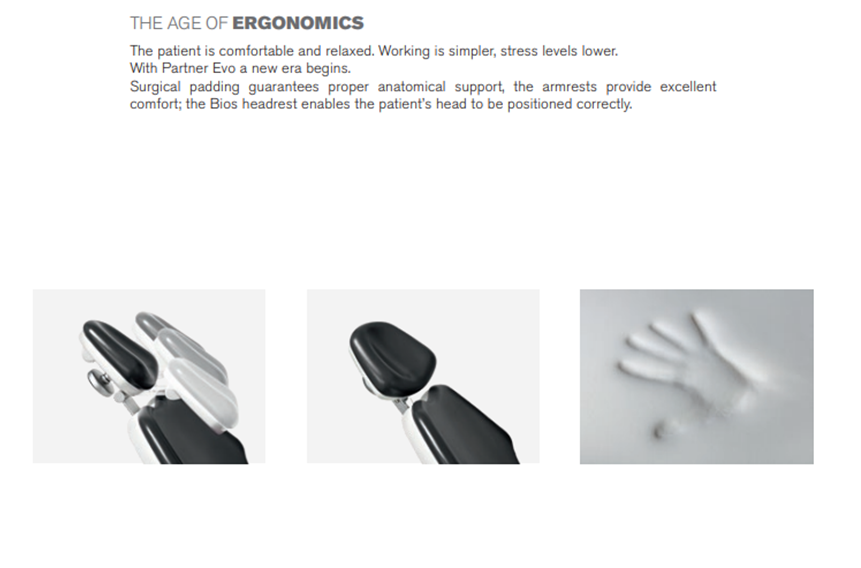 Partner Evo is the new dental unit from Swident.
A new generation dental unit with great attention to detail and quality of dental treatment.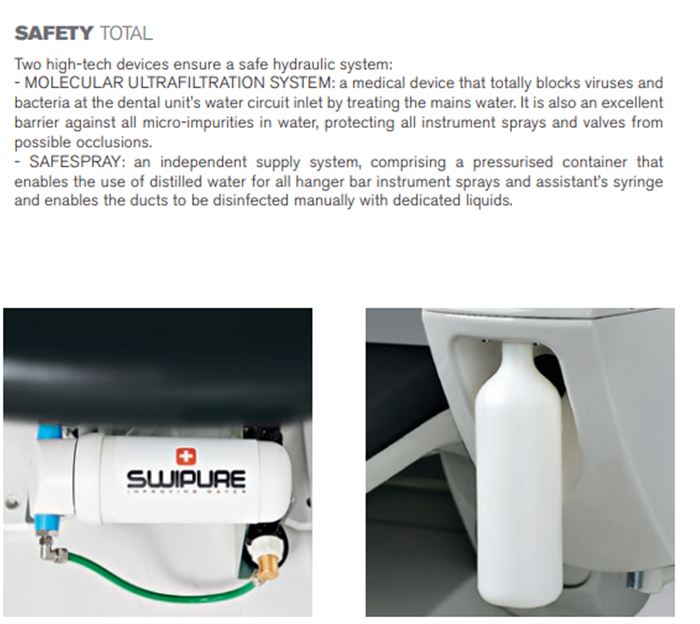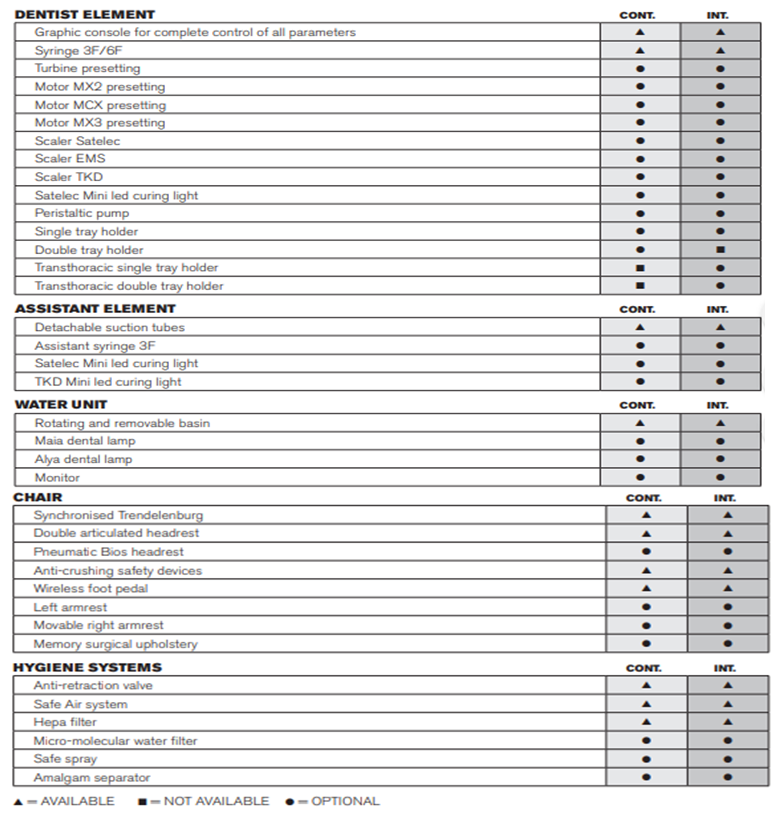 Standard warranty covered by the seller against any manufacturing defect. In such events, please report to us within 7 days from the date of delivery at connect@lumiere32.sg.
Overall Customer Rating:
0 customer reviews Sign In Or Register to post your reviews.
Sign Up
---