Designed for incision and drainage of abscesses encountered in general practice.

The set provides disposables forceps for skin cleansing, a disposable surgical blade for lancing the abscess, a sinus forceps for probing and dressing the wound following the incision, and a curette for removing the debris in the wound.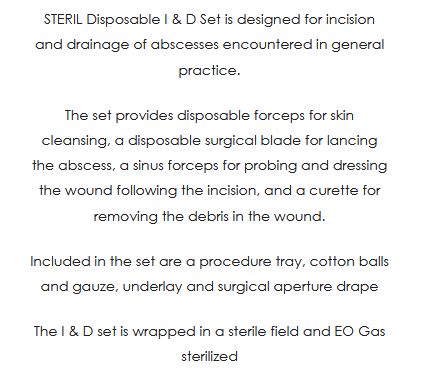 Standard warranty covered by the seller against any manufacturing defect. In such events, please report to us within 7 days from the date of delivery at connect@lumiere32.sg.
Overall Customer Rating:
0 customer reviews Sign In Or Register to post your reviews.
Sign Up
---