Designed for bladder catherterization in hospitals and nursing homes.
The complete set contains gloves, underlay, cotton balls and gauzes, forceps and aperture drape for the preparatory stage of catheterization.
It also provides the lubricating gel for the introduction of the urinary catheter and the sterile water for inflating the balloon of a self-retaining Foley's catheter.
A collection container shoes grduations for measuring the urine drained. Wrapped in a sterile field.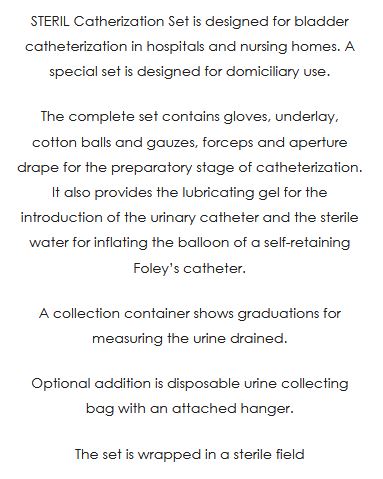 Standard warranty covered by the seller against any manufacturing defect. In such events, please report to us within 7 days from the date of delivery at connect@lumiere32.sg.
Overall Customer Rating:
0 customer reviews Sign In Or Register to post your reviews.
Sign Up
---