Softouch Minus is a total Body Shampoo and Hand Wash formulated specially for the management of dematitis and eczema.
Free of soap, fragrance, medication, clorant, praben and animal substance. Recommended for use as a body wash, hand-wash, especially for patients suffering from dermatitis and eczema.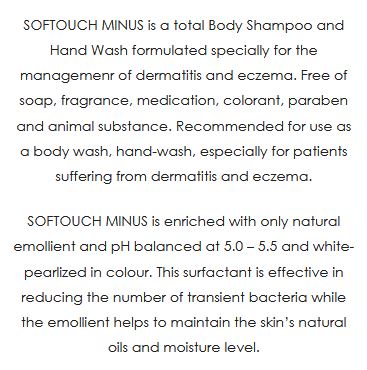 Standard warranty covered by the seller against any manufacturing defect. In such events, please report to us within 7 days from the date of delivery at connect@lumiere32.sg.
Overall Customer Rating:
0 customer reviews Sign In Or Register to post your reviews.
Sign Up
---