Sensation M SLB Opening Instrument Rev-0
Sensation M Brackets must be opened using the OT-8920 Clip Opening Instrument.
Using the incorrect instrument may result in clip damage.
Heat sterilizable up to 370°F/188°C 1 per pack
Important Clip Opening/Closing Tips:
An important part of the closing procedure is making sure the archwire is securely pressed into the base of the archwire slot before pressing on the clip.
This can be done with a ligature director or light finger pressure on the archwire.
Failure to do so may deform the clip and cause it to be inoperable.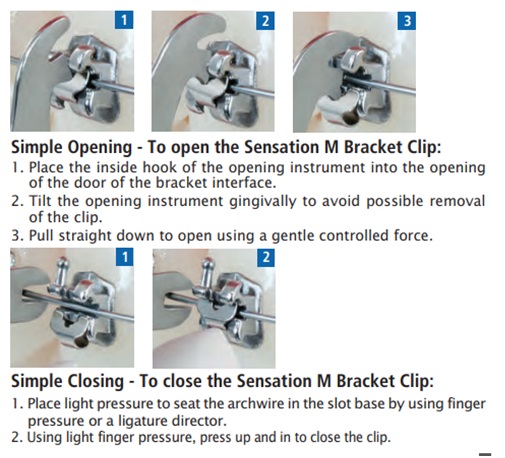 Both Sensation and Sensation M clips open and close in the same manner, however, each requires a unique instrument.
While both instruments may look similar, each must be used with the appropriate bracket system.
Standard warranty covered by the seller against any manufacturing defect. In such events, please report to us within 7 days from the date of delivery at connect@lumiere32.sg.
Overall Customer Rating:
0 customer reviews Sign In Or Register to post your reviews.
Sign Up
---