Wave is a fluoride releasing, flowable, radiopaque, light-cured composite that comes in three viscosities (regular Wave, Wave MV and Wave HV). Wave is directly injected into the cavity preparation for maximizing adaptation to the preparation.

Wave Intro Kit contains: 4 (1 g) syringes in shades A2, B3, C3, OA2; 20 single use disposable tips
For use in just about every restoration
Class V restorations
Tunnel / air abrasion preparations
Pit and fissure sealants
Minimal Class I, II, III, IV restorations
Radiopaque cavity liners
Cervical abrasion/erosion lesions
Abfraction lesions
Implant seals
Incisal abrasions
Repair enamel defects
Minor core build-ups
Temporary crowns
Cement porcelain / ceramic / composite veneers
Splint mobile teeth
Attach fiber bridges
Restorations in deciduous teeth
Repair porcelain restorations
Block out undercuts in inlay / onlay / crown preparations
Cover stains
Adhering tooth jewelry
Ceramic inserts
Fluoride release
Fluoride's cariostatic effect enhances remineralization and inhibits enamel demineralization. In an aqueous environment, the fluoride ions in Wave, Wave MV and Wave HV diffuse from the resin into the surrounding tooth. This ionic movement is caused by oral fluid passing in and out of the resin and tooth, acting as a carrier for the fluoride ions.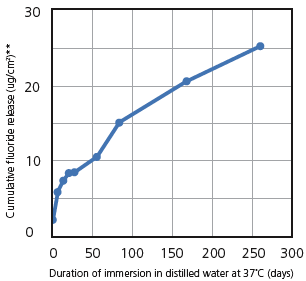 Compressive strength
Wave's, Wave MV's and Wave HV's high compressive strength values expand the suitability for multiple applications.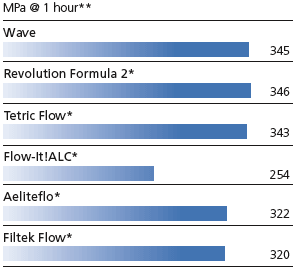 Filler loading
Wave, Wave MV and Wave HV all have excellent wear profiles due to their high filler loading level: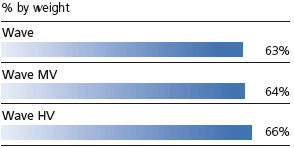 A choice of 3 viscosities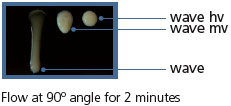 The wide number of viscosities available in the Wave range ensures the clinician has a choice for all different clinical conditions.
| | |
| --- | --- |
| SDI Flowable: | Compare to: |
| Wave | UltraSeal XT Plus* |
| | Premise Flowable* |
| | |
| Wave MV | Filtek Supreme Plus Flowable* |
| | Heliomolar Flow* |
| | Tetric Flow* |
| Wave HV | Revolution Formula 2* |
| | Flow-It! ALC* |
| | Point 4 Flowable* |
| | Filtek Flow* |
| | AeliteFlo LV* |
| | Esthet-X Flow* |
| | AeliteFlo* |
Natural fluorescence
Wave, Wave MV and Wave HV contain a fluorescent agent that ensures perfectly natural looking teeth under ultraviolet lights. No one will know!
Tip length comparison
Wave's complet tip length is 12.2mm, 40% longer than the alternative of 8.7mm. Wave's longer tip length allows more direct placement of the material into difficult to reach areas.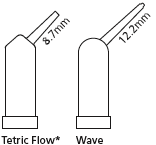 Standard warranty covered by the seller against any manufacturing defect. In such events, please report to us within 7 days from the date of delivery at connect@lumiere32.sg.
Overall Customer Rating:
0 customer reviews Sign In Or Register to post your reviews.
Sign Up
---