Optimal handling characteristics
GS-80's consistent mix, ease of loading, placement in preparations, condensability, burnishability, quality of interproximal contact, carvability, and setting characteristics ensure the final restorations meet the needs of the operator.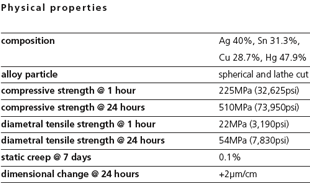 Positive dimensional change
GS-80's positive dimensional change ensures excellent sealing qualities at the margins.(1) Negative values can contribute to post operative sensitivity.
Greater choice of setting times and larger choice of capsule sizes
The working and setting times allow large restorations to be condensed and carved without difficulty.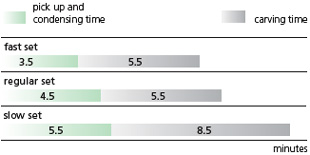 The technically advanced, non-gamma 2 admix amalgam at an affordable price.
GS-80's high strength and positive dimensional change ensures longevity and patient satisfaction.
Over 200 million successful GS-80 restorations have been placed since its release worldwide in 1986.
Standard warranty covered by the seller against any manufacturing defect. In such events, please report to us within 7 days from the date of delivery at connect@lumiere32.sg.
Overall Customer Rating:
0 customer reviews Sign In Or Register to post your reviews.
Sign Up
---