Radii Plus LED curing light
- 1 x handpeice
- 1 x charger
- 1 x multi-region plug pack
- 100 x barrier sleeves
- 3 x lens caps
- 5 x light shields
Cordless
The Radii Plus is a cordless unit allowing complete freedom of movement and total control.
No noisy fan
Unlike other LED lights, the Radii Plus does not require a fan. It uses heat sink technology to reduce the amount of heat emission.
Infection control
Perfectly fitted disposable barrier sleeves prevent cross contamination.
Recharging
The Radii Plus does not need to be constantly recharged. Its can be used for 1200 ten second cures with just one charge.
Built in radiometer
The Radii Plus' built-in radiometer provides a simple test to ensure the functionality of the light.
Slimline design
The small tip and slimline design of the Radii Plus allows users to have easy access to the posterior area. This is particularly beneficial when treating children.
Rotatable head
The head of the Radii Plus can be easily turned 360º to what ever position required. Upper quadrants are simple to access.
Lightweight – 177g/6.2oz
The standard Radii Plus' ergonomic and lightweight design minimizes user fatigue and maximizes comfort.
5 year warranty**
The Radii Plus' robust and reliable construction assures your investment is long lasting. The standard Radii Plus unit has a 5 year warranty. The battery section has a 2 year warranty.
Depth of cure
Radii Plus' up to 6mm depth of cure enables more complete curing of the restoration. This ensures interfacial adaptation and longevity of the restoration.
Efficient energy use
The light emitted by the Radii Plus corresponds to the maximum absorbance of camphorquinone ensuring efficient curing of most light cured dental materials.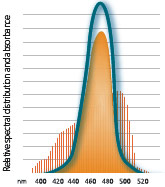 Optional tacking tip
Autoclavable tacking tips (1mm and 2mm openings) are available for veneer procedures. Simply place over the lens cap.

Unlimited number of uses
Whilst some other companies require the purchase of a special in-office whitening system for use with their light, the Radii Plus is suitable for use with most whitening products.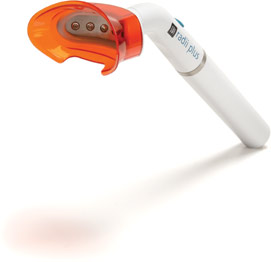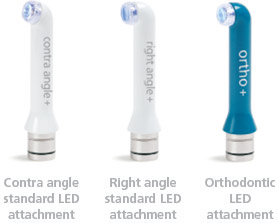 Standard warranty covered by the seller against any manufacturing defect. In such events, please report to us within 7 days from the date of delivery at connect@lumiere32.sg.
Overall Customer Rating:
0 customer reviews Sign In Or Register to post your reviews.
Sign Up
---