Prince GT 3000S Piezo Micro Jewelers Gas Torch Melting Gold Silver 2500 F
Model: GT-3000S
Gas Volume: 8g; Used Fuel: Butane Gas
Burn Time: 20-25 mins; Temperature: 2500F
Flame Adjustment: 35-10mm
Weight: 154g; External Dimensions: 62Dx75.5Wx155.2H mm
Important information
Statements regarding dietary supplements have not been evaluated by the FDA and are not intended to diagnose, treat, cure, or prevent any disease or health condition.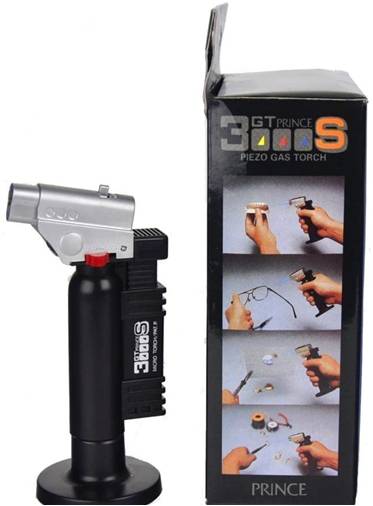 Model: GT-3000S
Weight: 154g
Gas Volume: 8g
Burn Time: 20-25 mins
Flame Adjustment: 35-10mm
Used Fuel: Butane Gas
Temperature: 2500F
External Dimensions: 62Dx75.5Wx155.2H mm
Used For: Jewelry, Precious Metal Work, Optical, Glass Frame Work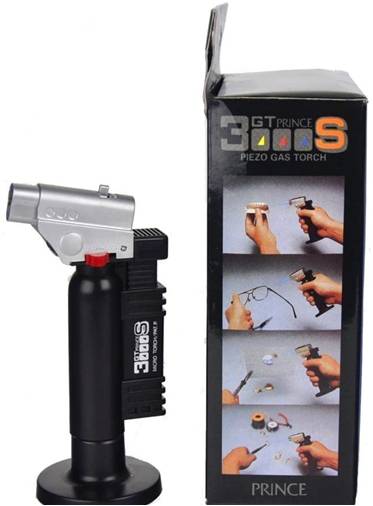 Standard warranty covered by the seller against any manufacturing defect. In such events, please report to us within 7 days from the date of delivery at connect@lumiere32.sg.
Overall Customer Rating:
0 customer reviews Sign In Or Register to post your reviews.
Sign Up
---