ParaCore is a dual-cured, glass-reinforced, radiopaque composite system available in three shades. The material simplifies the post & core restorative technique, because it is ideal for post cementation as well as core-build ups.
Additionally, ParaCore in automix syringes is usable for cementation of indirect restorations.
The use of ParaCore as a fixing and abutment material establishes an optimum "monoblock bond interface" between dentin, post and crown to produce a restoration with an unusually long life and very high strength.
The perfectly matched bond and cement system form a closed product chain for clinically successful posts build ups with long-term stability.

Extended working time with ParaCore SLOW
The working time of the ParaCore SLOW is extended to 60 seconds at 37° C, which allows completion of large restorations or cementing posts without time pressure.
The ParaCore SLOW setting version can also be injected directly into the root canal with the fine root-canal mixing tip.
ParaCore dual-cured is a glass-reinforced composite, which is radiopaque and available in three shades–dentin, white and translucent.
ParaCore is based on our decades of experience and expertise in the areas of composite, bonding and endodontic posts.
This integrated bond & cement system complements a wide array of endodontic post systems for clinically sound, long-lasting post & core restorations.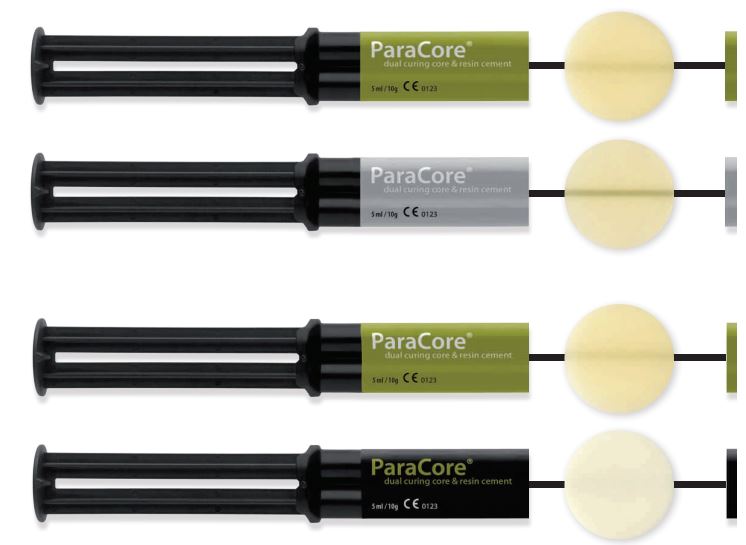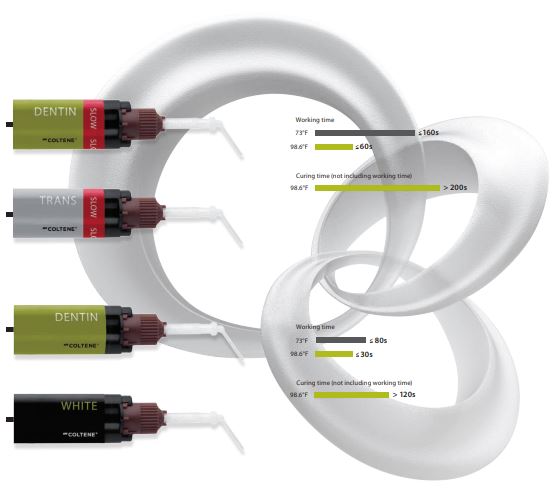 Optimal Handling Properties
With its creamy, smooth and non-slumping consistency, ParaCore is the ideal all-in-one material. Due to its thixotropic formulation, ParaCore is also eminently suitable for free-hand application. Due to its grindability, similar to natural dentin, there are no grooves or notches.
3 Colors – 2 Timings – 1 Material
Each indication has its own material requirements. Next to a suitable shade and, in specific, its translucency, the working time is crucial. Therefore, ParaCore is not only available in three colors, but also with two different working times.
For instance, the standard version with its short processing time is especially suited for core build-ups, whereas the SLOW version demonstrates its strengths in all types of cementation work.