Nichrominox Titanium Glass Photo Mirror for Dental photography-
LARGE PALATAL • Ref. 190760 Size 10 x 7 cm Occlusal views
SMALL PALATAL • Ref. 190761 Size 8.2 x 5.9 cm
LATERAL C • Ref. 190762 Height 15 cm Buccal views
LATERAL S • Ref. 190763 Height 15.5 cm Buccal views
LINGUAL P • Ref. 190764 Height 15 cm Lingual views
LINGUAL G • Ref. 190765 Height 15.5 cm Lingual views
LATERAL T1 • Ref. 190767 Size 11.7 x 4.5 cm Buccal views
Universal Large Size • Ref. 190785 Size 6.9 x 12.7 cm
Universal Small Size • Ref. 190786 Size 5.9 x 12.7 cm
THE GLASS MIRROR RANGE Intra-oral photography These mirrors are made of float glass, with a thickness of 3mm.
They are front surface coated with pure Titaniumium, using a sputtering vacuum process.
No double image and the glass is perfectly flat giving distortionless images.
Mirrors are reversible even for asymmetrical shapes. Sterilized by any process up to 220°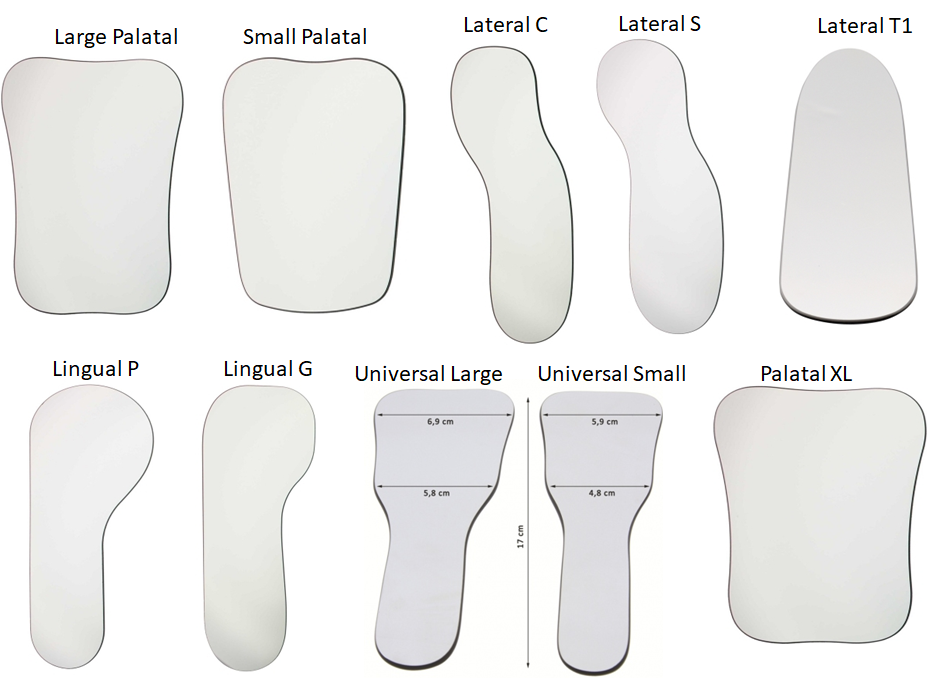 Standard warranty covered by the seller against any manufacturing defect. In such events, please report to us within 7 days from the date of delivery at connect@lumiere32.sg.
Overall Customer Rating:
0 customer reviews Sign In Or Register to post your reviews.
Sign Up
---