Nichrominox Cassette with Division or compartment for small dental instrument
1)Ref 182094- Size 11x6x2cm, 3 compartments
2)Ref 182093-Size 11x6x2cm, 6 compartments
3)Ref 182096-Size 21x6x2cm, 6 compartments
4)Ref 182095-Size 21x6x2cm, 12 compartments
5)Ref 182076-Size 21x12x2cm, 12 compartments
6)Ref 182075-Size 21x12x2cm, 24 compartments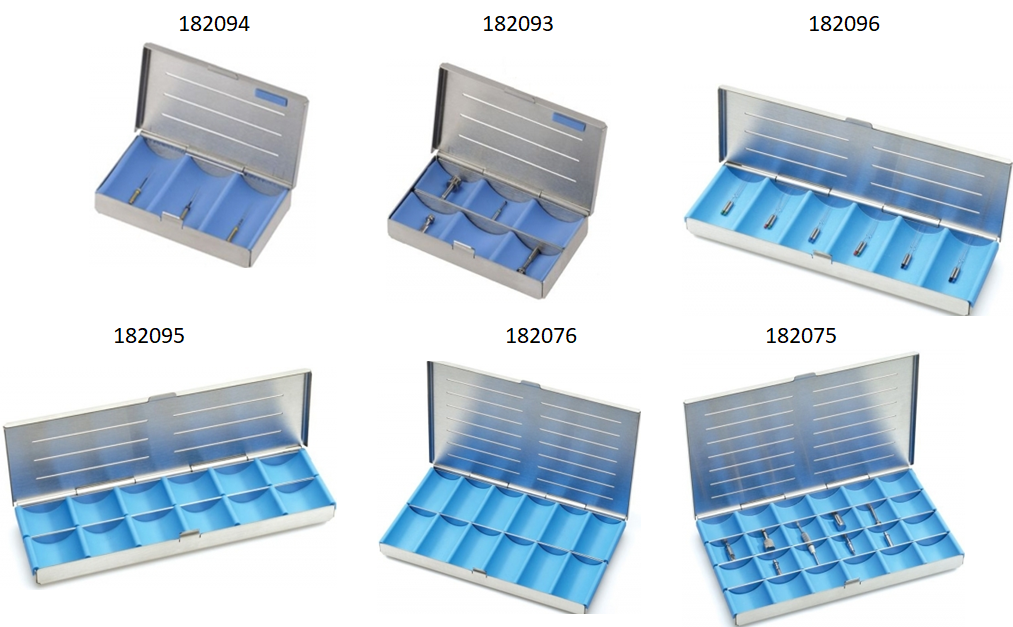 The first cassettes for storage and sterilization of small dental items (eg, bands, brackets or implants components)
And also for longer instruments (eg. Endodontic instruments, implantology drills.) Makes organisation easy.
Stainless steel and silicone.
Available in 2 sizes which can be fitted with 2 different types of internal silicone.
Resistant to any sterilization and cleaning process.
Standard warranty covered by the seller against any manufacturing defect. In such events, please report to us within 7 days from the date of delivery at connect@lumiere32.sg.
Overall Customer Rating:
0 customer reviews Sign In Or Register to post your reviews.
Sign Up
---