Nichrominox Aluminium Silicone Contrastor For Dental Photography(set of 2)-1 Wide and 1 Narrow
SET OF 2 PALATAL CONTRASTORS (1 wide + 1 narrow) • Ref. 190780
SET OF 2 UPPER CONTRASTORS (1 wide + 1 narrow) • Ref. 190776
Black anodised aluminium.
The contrastors are suitable for normal and digital photography.
They give contrast to your images and eliminate those elements not required in the picture.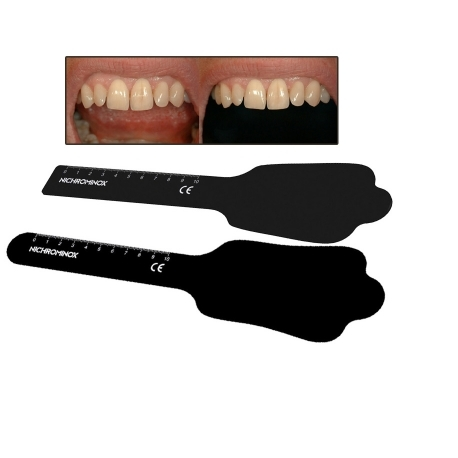 Standard warranty covered by the seller against any manufacturing defect. In such events, please report to us within 7 days from the date of delivery at connect@lumiere32.sg.
Overall Customer Rating:
0 customer reviews Sign In Or Register to post your reviews.
Sign Up
---