- 4967/2 (ml 2,2 AM)
- Autoclavable plastic handle
- THE SYRINGE OffERS TWO SIMPLE WAYS TO ACHIEVE EASILY THE ASPIRATION:
1 Aspiration is provided either by gentle releasing the pushing force on the piston – in this way the elastic membrane in the cartridge, previously deformed by the pushing, it comes back to its original shape ensuring an aspiration effect.
2 Or by pressing and releasing the thumb disk.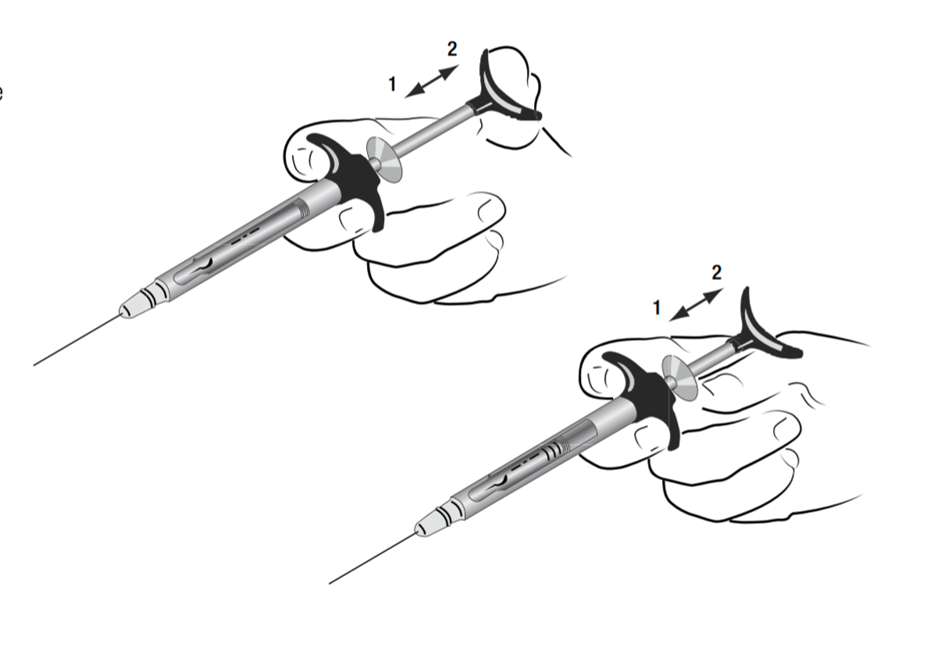 PASSIVE AUTOMATIC ASPIRATION Aspiration, before and during the injection of anaesthetic, is strongly recommended by the conventional literature of dental surgery. The development of passive systems which depend on a "semi automatic" backward movement of the components of the cartridge made easier the process of aspiration. A well-balanced syringe which suits comfortably to the hands gives to the dentist good tactiles informations transferred from the tip of the needle to the fingergrip of the syringe. This should be associated with user-friendly aspiration system. This two elements must be the reason of the choice of an injection instrument.
Standard warranty covered by Lumiere32 against any manufacturing defect. In such events, please report to us within 7 days from date of delivery at connect@lumiere32.sg
Overall Customer Rating:
0 customer reviews Sign In Or Register to post your reviews.
Sign Up
---