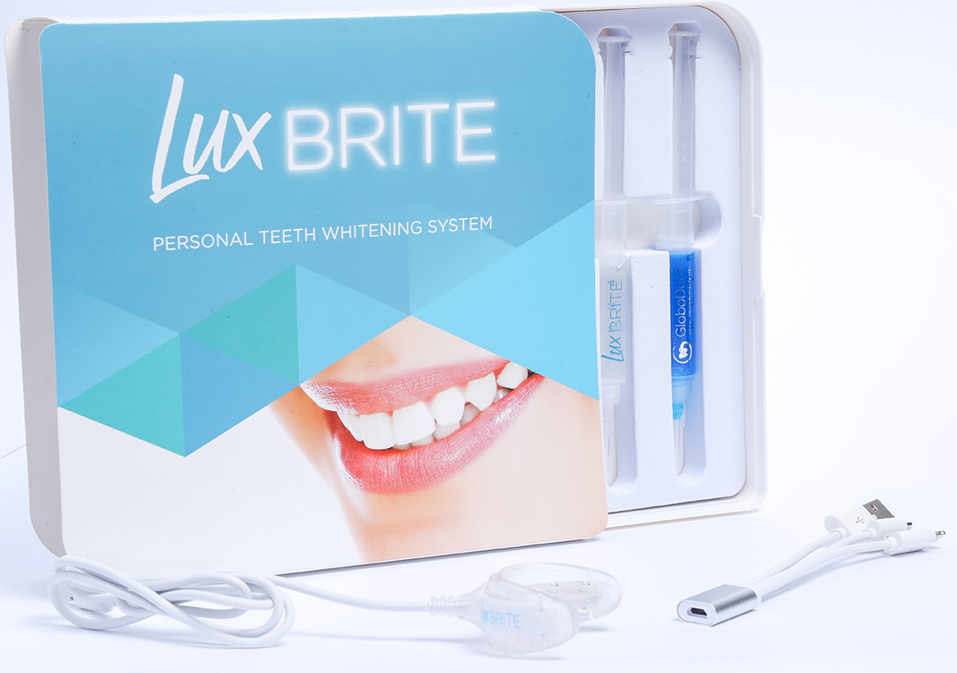 LuxBrite Personal Teeth Whitening System
Committed to bringing brilliant white smiles around the world with
innovative high quality products, GloboDent proudly introduces the
LuxBrite Personal Teeth Whitening System, the smartest choice for
your teeth!
Operable with any smart device, LuxBrite is the obvious solution for
teeth deep whitening at the comfort of one's home. By combining our
safe and effective whitening formula with our 16 powerful LED lights,
the LuxBrite is the ideal solution for whiter teeth for up to 15 sessions.
Comfortable and flexible tray that allows for a tranquil procedure
Improve your shades by 3 to 8 levels
Remineralizing gel for strengthening your teeth and
desensitization
LuxBrite Personal Teeth Whitening System kit contents:
1 LuxBrite Personal Teeth Whitening Accelerator
3 syringes of 6% H2O2 LuxBrite Whitening Gel (5ml each)
1 syringe of GloboDent Remineralizing Gel
1 shade guide
1 manual
Standard warranty covered by the seller against any manufacturing defect. In such events, please report to us within 7 days from the date of delivery at connect@lumiere32.sg.
Overall Customer Rating:
0 customer reviews Sign In Or Register to post your reviews.
Sign Up
---