The ULTRA MINI range is designed for women who need a comfortable and discreet liner, in case of light bladder weakness.
It is anatomically designed for a perfect fit to your body, and has an adhesive zone to keep the pad in place in your underwear.
The soft topsheet has camomile added for its soothing properties, to help prevent skin irritations.
It is slim, discreet and absorbent, giving you confidence throughout the day.
iD Light Ultra mini is designed for women who need a discreet liner that can absorb a few drops of urine. The product has an anatomical shape with an adhesive strip to hold it firmly in place, this ensures a perfect fit so you can be confident that you will stay dry. The top sheet is infused with camomile known for it's soothing properties and the cotton feel texture provides outstanding comfort.
Benefits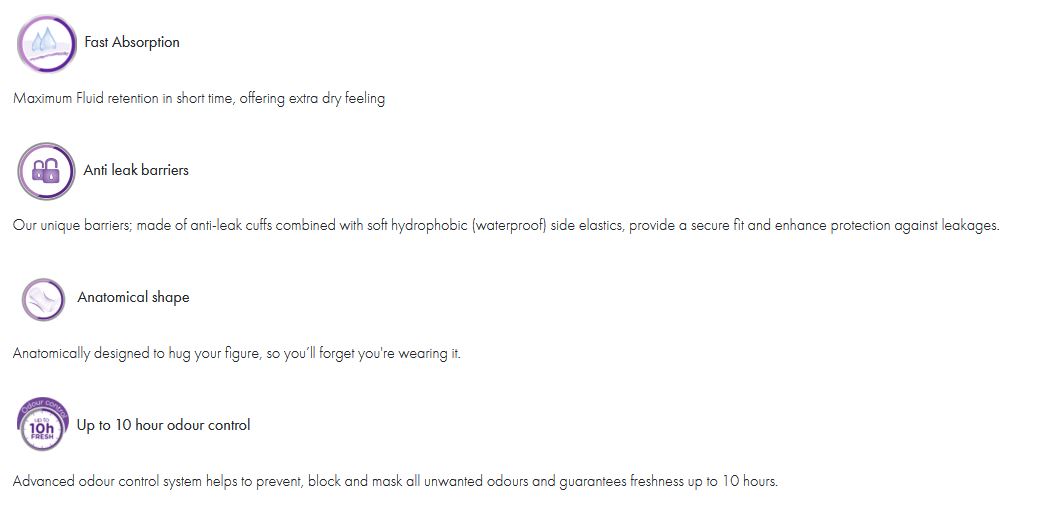 Application

Standard warranty covered by the seller against any manufacturing defect. In such events, please report to us within 7 days from the date of delivery at connect@lumiere32.sg.
Overall Customer Rating:
0 customer reviews Sign In Or Register to post your reviews.
Sign Up
---