Easy and Quick COVID-19 test
The FlowFlex Rapid Lateral Flow Antigen Test Kit uses the latest patented technology to detect proteins, ensuring that it can detect new strains of the COVID-19 virus. Using a simple nasal swab within 2cm of the nose makes it extremely easy to administer an accurate test.
Here's a quick overview of how it works:
Before you begin the test, it's important to first read and closely follow the detailed instructions, included in the package.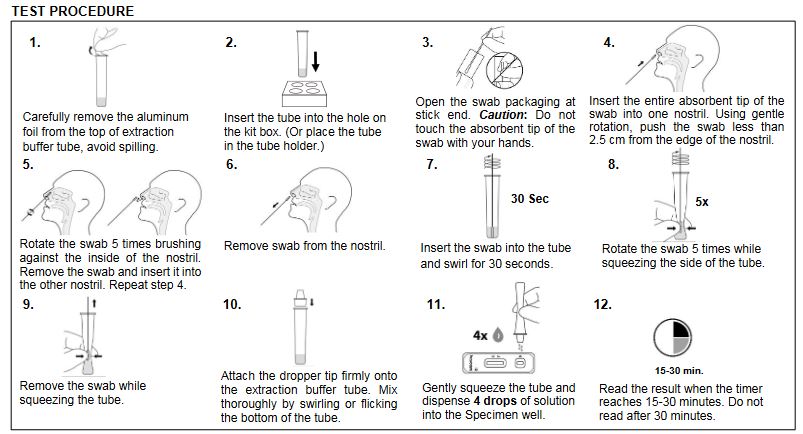 Individually wrapped contents
5 x COVID-19 Test Kit Cassette
5 x Individually Filled Extraction Buffer/Prefilled Buffer
5 x Nasal Swab
5 x Waste Bag
Product Insert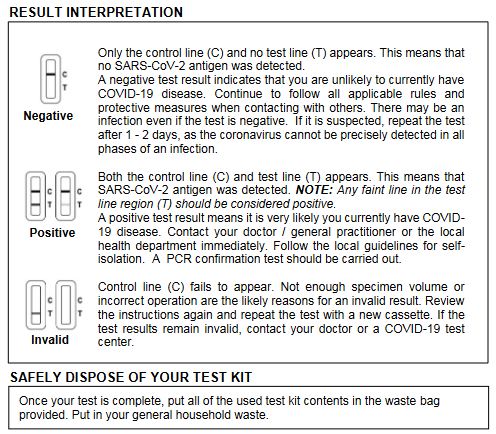 Standard warranty covered by the seller against any manufacturing defect. In such events, please report to us within 7 days from the date of delivery at connect@lumiere32.sg.
Overall Customer Rating:
0 customer reviews Sign In Or Register to post your reviews.
Sign Up
---