Extra Oral Latex Elastics 16oz force For Orthodontic Treatment, 1000/Pack
Delivers consistent and accurate force for extraoral applications.
High-quality medical grade materials.
Force Level 16 oz (454 gm)
Inner diameter
1/4" (6.4 mm).....500-506
5/16" (7.9 mm)....500-507
3/8" (9.5 mm).... 500-508
1/2" (12.7 mm).. 500-509
1,000 elastics per pack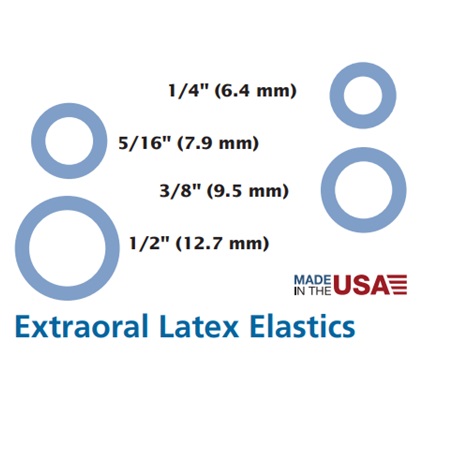 Standard warranty covered by the seller against any manufacturing defect. In such events, please report to us within 7 days from the date of delivery at connect@lumiere32.sg.
Overall Customer Rating:
0 customer reviews Sign In Or Register to post your reviews.
Sign Up
---