ID 213 Instrument disinfection
Fully virucidal concentrate for the cleaning and disinfection of general, surgical and rotating instruments.
Bactericidal incl. tuberculocidal, fungicidal, virucidal (tested in accordance with EN 14476)
Exceptional cleaning efficiency – dissolves even the most stubborn contamination
Especially economic due to long service life of 14 days
Exceptional material compatibility due to corrosive inhibitors
Active substances: Alkylamine, quaternary ammonium compounds
Available as: 2.5 l bottle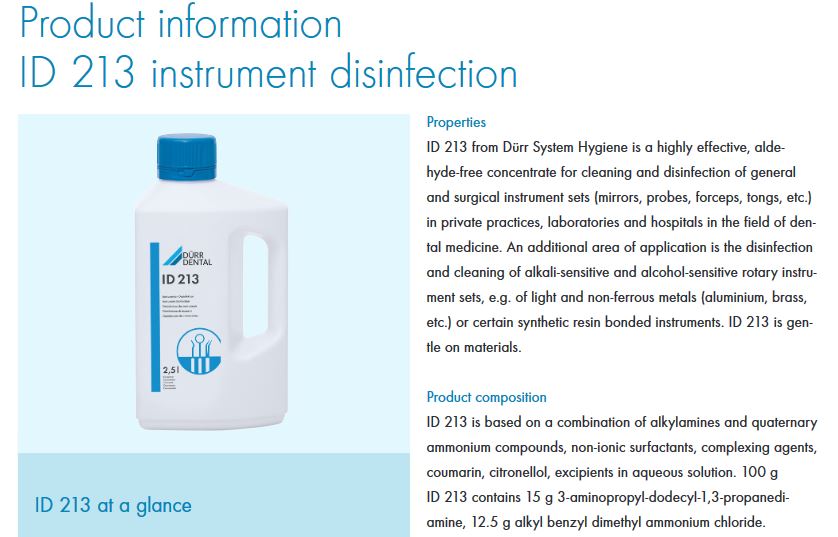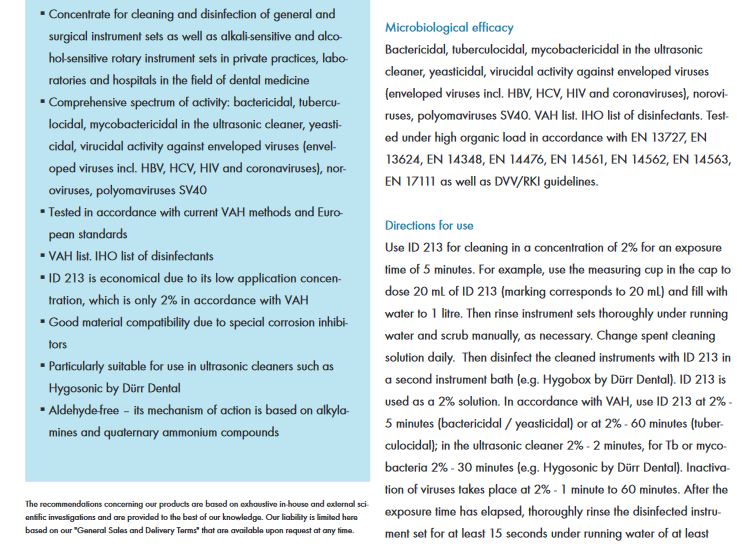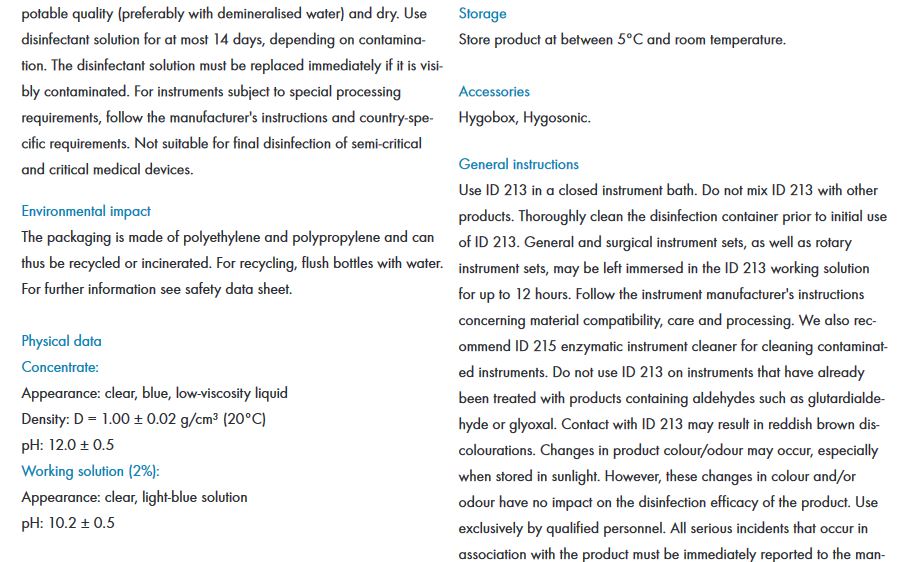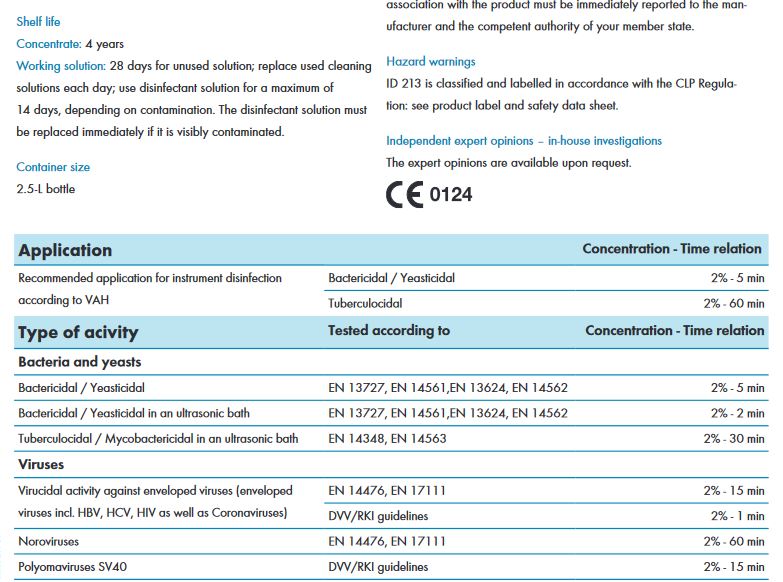 Standard warranty covered by the seller against any manufacturing defect. In such events, please report to us within 7 days from the date of delivery at connect@lumiere32.sg.
Overall Customer Rating:
0 customer reviews Sign In Or Register to post your reviews.
Sign Up
---