The exclusive soft and flexible ProphyCare Prophy Cup flares and flexes to contours of teeth to aid in selective stain removal and interproximal cleaning with less pressure and operator fatigue. With optimized size for easy access in hard to reach areas without compromising the paste holding capacity.
The unique design is suitable for treatment on adults and pediatric use and to substitute pointed polishers. The soft flare of the prophy cup gently massages the gingiva and reaches the pockets for effective plaque biofilm removal for improved subgingival access.
The exterior ridges optimize interproximal stain removal while the interior webbing holds adequate amount of prophy paste to minimize splatter and increases stain removal. ProphyCare Prohy Cups are designed with a wider base to prevent the prophy paste from reaching the contra angle. Available in vibration-free screw type and latch type (stainless steel).
4 reasons to use ProphyCare Prophy Cup
1- Interior webbing:
Inner structure design minimizes splatter and increases friction for efficient stain removal.
2- Exterior ridges:
Outer ridges optimize interproximal cleaning and splatter control. Soft flare improves subgingival access.
3- Soft edge:
Flexible flare for improved subgingival access and efficient plaque removal.
4- Protective base:
Wider base designed to prevent prophy paste from reaching the contra angle.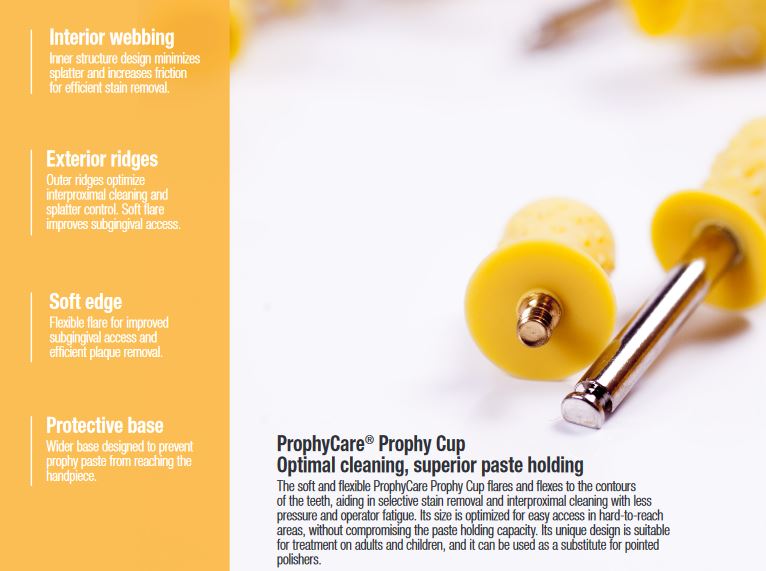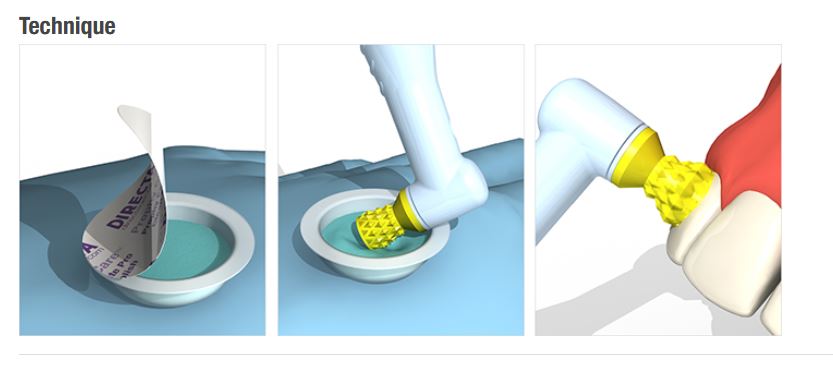 Standard warranty covered by the seller against any manufacturing defect. In such events, please report to us within 7 days from the date of delivery at connect@lumiere32.sg.
Overall Customer Rating:
0 customer reviews Sign In Or Register to post your reviews.
Sign Up
---