The Cavex Light Curing Dental Tray is a light-curing synthetic resin spoon plate for creating individual or functional impression trays. The material is also suitable for making base plates for wax-ups and bite templates.
The Cavex LC Dental Tray offers various benefits, among which its extra-wide shape. Consequently, the hassle with sticking up pieces belongs to the past. Furthermore, the processing is simplified as the material can be cured with halogen and UV. Once properly cured, the material is dimensionally stable.
Features
Light-curing tray material
Curing time with halogen or UV: 3 to 5 minutes
Extended width
Three-year shelf life
Fifty sheets per unit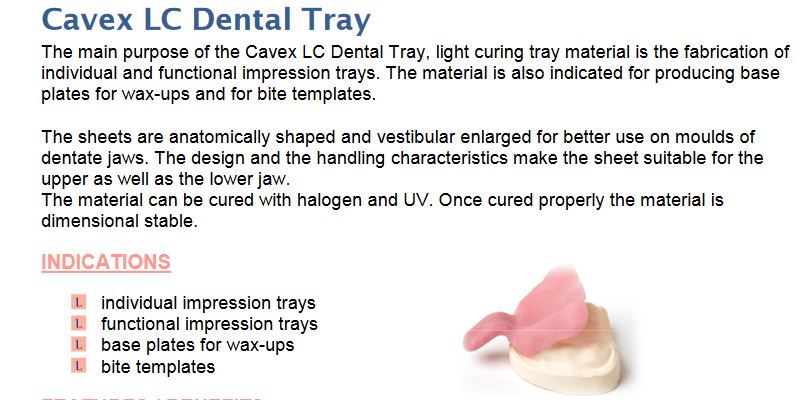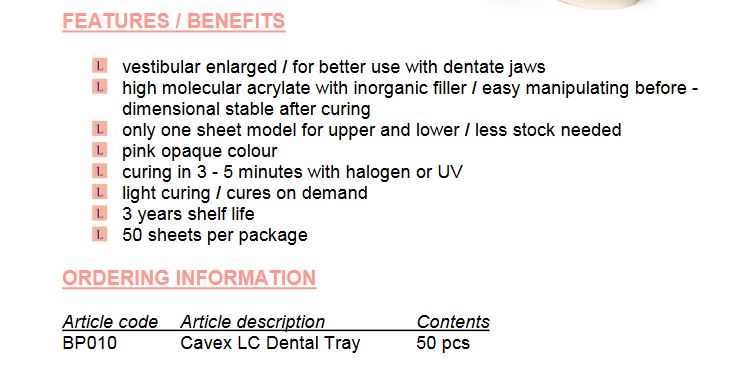 Standard warranty covered by the seller against any manufacturing defect. In such events, please report to us within 7 days from the date of delivery at connect@lumiere32.sg.
Overall Customer Rating:
0 customer reviews Sign In Or Register to post your reviews.
Sign Up
---